"It is impossible for ideas to compete in the marketplace if no forum for
their presentation is provided or available" - Thomas Mann, 1896

Scroll Down to Register

---
Orange County, California
Wednesday, January 15th, 2003 - 11:45am to 1:30pm
This will be a Round Table Luncheon Meeting

The Perfect Exit Strategy
for Owners of Closely Held Businesses
Sponsor: BTA Advisory Group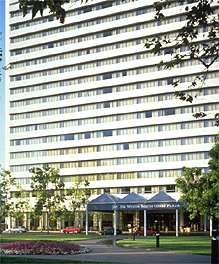 The Westin South Coast Plaza Hotel
666 Anton Boulevard, Costa Mesa, California
Driving Instructions to Westin South Coast Plaza Hotel
Many Baby Boomer Generation owners of closely held businesses are asking the same question – what should I do with my business? Should I sell to my key employees, transfer it to my children or find an outside buyer?
After twenty years of operating in the world's most vibrant economy (the Pacific States of America) many of our friends and members fall in the category of owning a business not only as a means of livelihood and occupation in their working years, but something that they see as security for their family and their retirement after they get past the stage of being able to pick up the shovel every day. Now they are approaching sixty, in a somewhat more competitive world, they are realizing that a huge number of others are coasting towards the need to sell or pass on their businesses at exactly the same moment in time.
Traditionally, only 15% of all businesses are able to successfully transition to the next generation of management. The reason why the number is so low is simple - the cost of buying a business can be onerous. The equation is heavily weighted against success by the following fact: - if I buy your business for $2 million – it will actually cost me nearly $4 million to complete the deal (the recovery of my capital plus the taxes).
But what if it were possible to reduce the actual cost back to the reality of $2 million. In essence, make the purchase tax deductible. Now, that is what we would call a real Exit Strategy, and we think that we have found someone who could help you achieve that. Guy Baker, MBA, MSFS, MSM is a nationally known business and compensation consultant specializing in the transition of businesses in a tax efficient manner. Using well known tools, Guy has fashioned a unique transition plan that avoids the existing negatives and can actually make the sale of your business tax deductible. In addition, you as the seller can also receive much of the proceeds tax deferred or even tax free!
If you would like to join us for lunch and question Guy in depth, along with several of your peers, about how it is done just register with "I wish to attend" below. If you cannot make the luncheon simply fill out the registration form below and choose the Request for Information option. If you would like to attend the luncheon, we suggest you register ASAP as seats will be limited.
There is of course no cost and no obligation whatsoever placed upon
our guests by attending and even their valet parking will be paid.

A RESERVATION IS REQUIRED
Registration Form
FOR YOUR SECURITY ONLY YOUR ORGANIZATION NAME WILL APPEAR ON YOUR CONFIRMATION
Click Here For Hotel Directions
---
Home
Calendar
The Business Forum Journal
Features
Concept
History
Library
Formats
Guest Testimonials
Client Testimonials
Experts
Search
Why Join
Why Sponsor
News Wire
Join
Tell-A-Friend
Contact The Business Forum
---
The Business Forum
9297 Burton Way, Suite 100
Beverly Hills, CA 90212
Tel: 310-550-1984 Fax: 310-550-6121
[email protected]
Webmaster: bruceclay.com