"It is impossible for ideas to compete in the marketplace if no forum for
their presentation is provided or available."    Thomas Mann, 1896


It is more than three decades ago now, since a group of senior executives in Southern California decided in February 1982 that sitting through a carefully orchestrated sales presentation did not really serve their needs to learn very much about anything; and so we created The Business Forum and reversed the accepted system of providing information as it was at the time. We created a situation where vendors of products, services or new ideas would be invited to take five minutes to say "what they offered", and then agree to open the conversation, allowing our guests to question them under the control of a moderator who would maintain a civil and meaningful discussion. If nothing else we would learn what our peers were concerned about, which would allow us to then return to our own organizations and investigate whether or not we should also be concerned about it. What has happened since 1982 has been absolutely amazing.
The Business Forum organized meetings in a variety of formats for more than thirty years, that brought senior decision makers

together

to share lunch and discuss any subject that a sponsor wished to bring to the table. Today we publish opinions, articles and

White Papers

from Corporations, Academic Institutions and other individual experts. We also maintain a World Information providing information on every country in the world (including some that yet have to be recognized by the United Nations).





Some of the Testimonials we have received over the years
I just wanted to thank you for yesterday's Forum at The Biltmore in Los Angeles. What can I say? That you could get Adobe, IBM, Cisco, Intel, Microsoft, SSP, SolSoft, SafeNet and the FBI to participate at the same table is unequalled. The only other organization I know of that could put those nine organizations into the room to be asked questions is the Justice Department, and they could only do it by legal means. Then you pack in 36 of the top CIO's and CISO's in Los Angeles County! Absolutely brilliant - and the food and the service were 5 stars to say the least! Dr. Paul Rosenthal, Professor of Information Systems
California State University, Los Angeles
---
I commend The Business Forum for once again providing this important opportunity for the exchange of ideas and information. Senator Barbara Boxer,

The United States Senate
---
The Business Forum has the perfect vehicle for sourcing Business Information, a concept with 19th Century sophistication and charm, 20th Century acceptance and trust in the business community and 21st Century answers and solutions. Henry Guttentag, President, Sunway Products Inc.
---
The Business Forum gives professionals a way to network with their peers, exchange views on current trends, manage risk and identify opportunities to lower cost and improve the customer experience. John Radford, State Controller. State of Oregon
President: National Association of State Auditors, Controllers &Treasurers
---
The Business Forum delivers very lively debates on key topics of interest for the Information Technology community across a wide spectrum of industries. These discussions have provided us with critical understanding of important issues as well as how technology can be employed in real world settings. Just as important, the attendees benefit greatly from the ideas and concerns that are shared amongst their peers in the business community as well as by providing direction for future systems and technologies that will directly benefit their companies.
Ken Salzberg, System Technology Laboratories, Intel Corporation
---
Just a quick word of thanks for the success of the business forums. It has been a great opportunity for Cisco to discuss issues with customers on a face-to-face basis outside of the normal sales process. We have been using it as a focus group without the one-way mirror. It lets us get frank feedback and opinions from some very hard to reach executives. So, thanks again. I am looking forward to the next luncheon. Kevin Flynn, Security Technology Marketing Division, Cisco Systems, Inc.
---
The Business Forum provides a compelling setting for sharing the latest pragmatic ideas and best practices for improving business operations and performance through Information Technology. The emphasis on discussion and debate leads to very real insights for everyone involved.
Bob Kalka, Security Business Unit, IBM Corporation
---
The Business Forum is clearly well recognized in the West Coast business community ... (and) ... senior business people value the process. Alan S. Reiher, Commissioner, The State of Victoria, Australia
---
(We) are familiar with what you have accomplished sponsoring events that lead towards strengthening our economy. We support your efforts. Robert Stark, Director, NASA
---
Using The Business Forum to make the arrangements for them, anyone in the world can fly into town and set up a system of networking right away. George Tice, General Manager, Los Angeles County
---
The Business Forum is unique for its ability to assemble a representative sample of the right people and engage them in commercial dialogue . . . with the added fillip of a neutral moderator and raconteur.
William H. Spuck, Program Director for Industry Affairs. Jet Propulsion Laboratories
---
I wanted to let you know how much I have appreciated the professional approach The Business Forum has taken as we presented our professional opinion on the change in approach on the effects of ergonomic regulation. We have presented from the Mexican border to the Canadian border and you have filled the room with key decision makers in every market. I look forward to our ongoing relationship in this Business Forum endeavor. Daniel Foote, Ergonomic Legislation Liaison, Steelcase Corporation


Using our program any reputable organization can sponsor a Business Forum meeting, where we are able to assemble either a group of recognized experts, or a group of potential clients, to be a sounding board for any changes, new products or services the organization wants to gain input on; prior to making an investment of time and capital. We have also helped many then unknown who are today very well known organizations gain acceptance and sales that we never imagined we might ever be able to accomplish back in 1982, to the point that some of the start-ups we helped to launch are today multi-national corporations known throughout the world. We have also put together forums for some of the best known entities and organizations in the world. That is no empty boast - you merely have to look at the partial list of the corporations, governments and other organizations that have sponsored our meetings over the years in the right hand column of this page.

We are able, thanks to our personal contacts built up over more than a quarter of a Century of operation, to draw our guests from a wide diversity of organizations, governments and professions. The result being that at the forums we organize, our guests can enjoy the opportunity to discuss new ideas, technologies and services with qualified experts and their peers and they can also voice their concerns and share their experiences with their peers. In this manner we are able to help each other find solutions to current problems and thereby help to engineer change and advancement.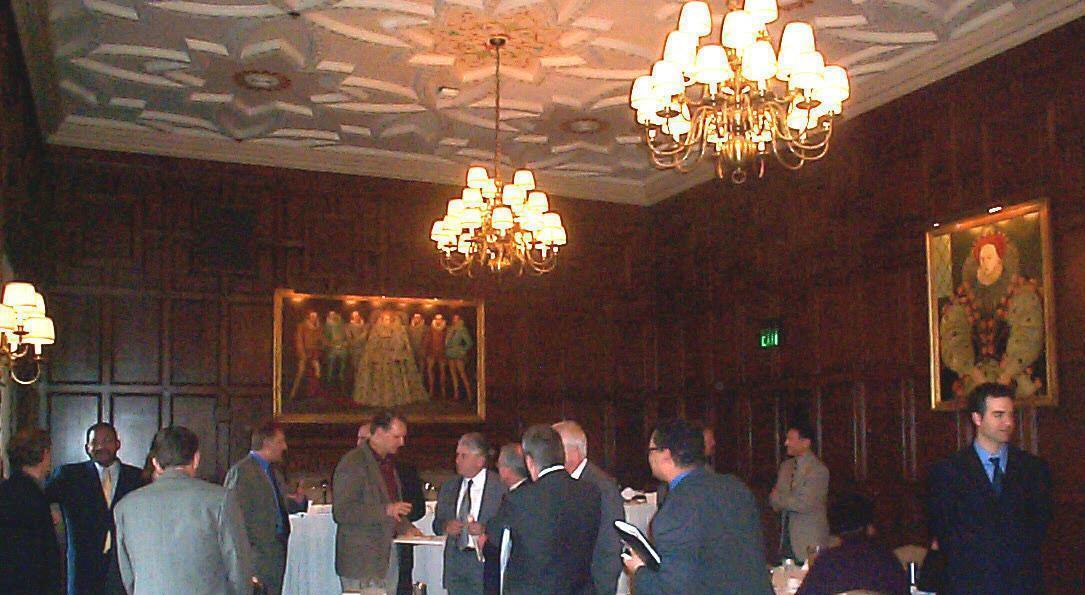 That The Business Forum Concept works, is proven by the list of sponsors shown on this page who have worked with us over the years; their testimonials and the comments of the decision makers who have attended our forums as guests; and the fact that we have grown as we have, without sales effort, public relations or advertising of any form. The Business Forum also organizes "closed events", where we invite small groups of experts with very specialized expertise and experience, that we are able to select from a wide variety of professions, disciplines or businesses, who are then able to come together to share their personal knowledge in the development of new products, services, ideas, opportunities, international expansion or alliances.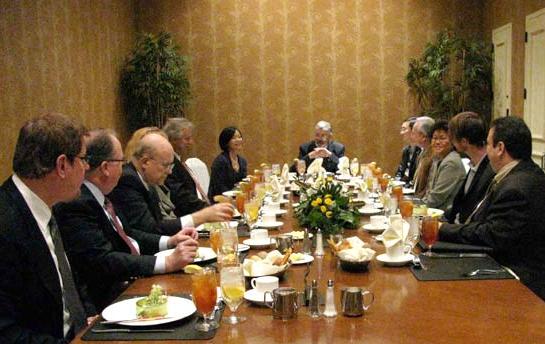 Any decision maker could register with us to be informed of new white papers or upcoming events at absolutely no cost and with no obligation whatsoever; and they could apply to attend our meetings should they be qualified to do so. The Business Forum gave a guest the opportunity to enjoy a gourmet luncheon with their peers in a world class hotel and to take part in a focused moderated discussion with world recognized experts. Our program of Business Forum discussions and the material published on our web site, has been chosen with the sole intention of helping our supporters around the world to be more effective, efficient and enduring in their endeavours in the global economy.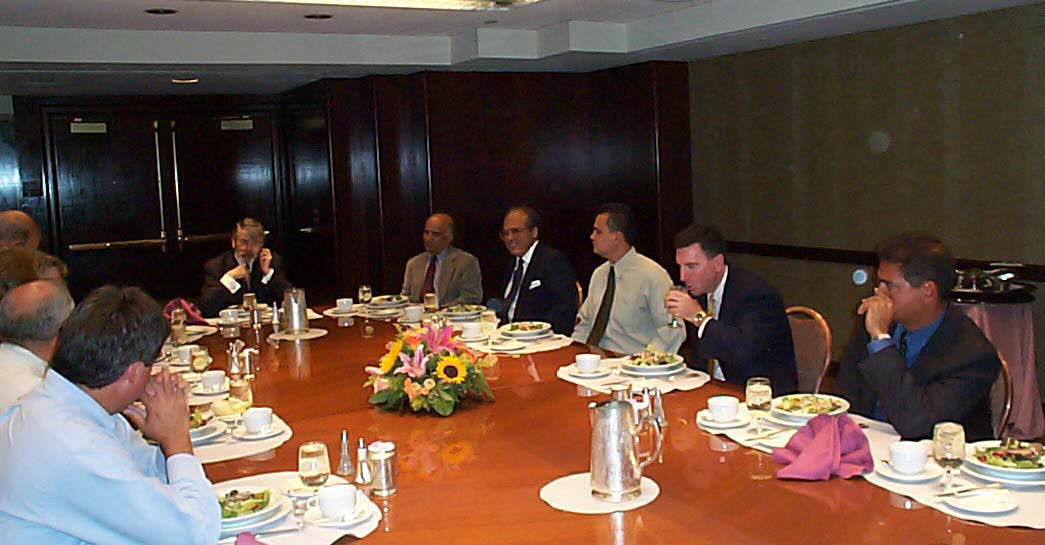 We were very fortunate to gain the support of many Sponsors who believed in our concept and understood that only by debate and discussion with their clients, potential clients and their alliance partners and suppliers will they be able to hone their products and services to where they could meet the needs of the market place. We are of course also grateful to our supporters, Iindividuals and organizations, who believed as we do that access to unbiased information and civilized and honest debate is the epitome of free speech and the promise for a successful and prosperous society.

The first Business Forum Luncheon held in 1982 at

the Beverly Wilshire Hotel in Beverly Hills, California USA




Some other Testimonials we received from our Guests and Sponsors
---
Where else can I have access to so many people in the business community, network with my peers, hear world-class experts on subjects I need to keep up with and get a completely free first class lunch with absolutely no obligation afterwards . . .
Matt Gonzales, National Facilities Director, Toyota Corporation
---
Nevada officials were amazed at the quality and level of contacts we gained from luncheons with The Business Forum.
Robert Schriver, Executive Director. State of Nevada Commission on Economic Development
---
I was impressed by the quality of services offered by John and his team. He has created a tremendous network, dominated by key decision makers, visionaries and executives from a variety of industries. The topics are relevant, the audience is relevant, everything makes sense. Our organization will benefit immediately from our most recent participation.
Brett Nalder - SMB Leader Western Region, IBM Rational Software
---
The Business Forum is exactly the type of open environment where a free exchange of dialogue and ideas that are universally applicable can be discussed without bias. This allows for real-world examples to be used, real ideas to be vetted, real people to be honest, real learning to take place. I was impressed at the comfort level of the attendees and the level of participation. It is clear to me that The Business Forum serves its clients well and that the participants trust the Forum and each other, and that kind of established trust is invaluable.

Coley Moore - Corporate Systems, Array Networks, Inc.
---
We believe The Business Forum participation and 'can do' attitude has bridged the gap of transferring space applications to commercial users.

Dean A. Farmer, Technology Transfer Program Manager, Rockwell International Aerospace Corporation
---
As you may recall, when Deloitte & Touché was first invited to participate in The Business Forum activities, I was quite sceptical as to whether you could get the audiences we need and whether it would result in an expansion of out consulting practice. We are pleased to report that we are very satisfied with the visibility we have received and the leads we are pursuing as a result. Consequently, we plan to continue our sponsorship of The Business Forum's luncheons as part of our marketing plan to expand the visibility of our consulting services throughout California. John, thank you for your personal efforts. Your participation in the luncheons is one of the reasons we believe they are successful. We look forward to a continuing relationship.
David R. Lewis, Jr., Partner, Deloitte & Touché
---
The Business Forum has put us in a very good strategic position: Talking to the right people at the right organizations about the right solutions that we provide.
Michael Andrews, Western Region Marketing, Watson Wyatt Worldwide
---
In my current position as National Sales Manager for the TeamWARE Division of Fujitsu Software Corporation, I am constantly on the lookout for productive and intelligent venues to reach informed decision makers with our products and technologies. To this end The Business Forum has proven to be an invaluable resource and business development partner. Your forums put us in front of the right people in a relaxed and friendly environment. Fujitsu will continue to participate in your program and I look forward to a long and rewarding relationship.
Jason M. Rose, National Sales Manager, Fujitsu TeamWARE Division
---
I would like to thank you and your staff for holding the various meetings and luncheons on Composites. We made a significant number of contacts and helped enlighten our view of opportunities in this market. Your adeptness at facilitating the meetings was a key factor in their success.
James A. Koshak, Vice President, General Manager, CIBA/Geigy Composites
---
I wanted to let you know that you have delivered exactly what you promised with The Business Forum. First, you provided us with a forum for delivering a message that simply cannot be delivered by any other means. Second, you did a great job of bringing together the right people at the right level to listen to that message. Third, and most importantly, the result has been that the IT executives we were trying to reach are now not only aware of the information security problems they face, but they are now interested in solving these problems. An added bonus from our participation has been the creation of new strategic partnerships that we would not have considered prior to our participation. With what we have learned through this engagement, we have repositioned our offering and are consequently able to handle the greater volume of business that The Business Forum is bringing to us.
Michael Tiemann, Director of Business Development, Cygnus Support Systems Inc.
---
I believe that The Business Forum provides a unique and very effective marketing vehicle to deliver a message to a well targeted audience. I have recommended that Data General continue to utilize this forum. It is an ideal method to interface with decision makers.
Michael O'Neill, Marketing Director, Data General Corporation
---
While it is not yet possible to accurately evaluate the full impact these meetings have had in new business for Norris Environmental Services, I must admit that the revenue growth we have experienced since we started hosting The Business Forum meetings has been impressive. In the eight weeks since adding your services to our tactical marketing mix, we have experienced a growth of gross revenue of over 27%!!
Richard A. Henninger, Director Sales & Marketing, Norris Environmental Services
---
The Business Forum provides an excellent opportunity to discuss product and industry issues with both customers and competitors.
Tim Shumate, Director of Marketing, BP Chemicals (Hitco) Inc.
---
I wanted to take a minute to comment on the program you developed to address the issues affecting corporations in their quest to protect and secure their information resources. Over the years, I have participated in a number of events designed to address the various issues affecting business leaders and their use of information technology. In all those years, I have rarely found a program or an event that actually delivers all that it proposed. The program, vendor participants and business leaders you brought together for The Business Forum sessions we took part in, in my experience, are unmatched. Our return on our marketing investment dollar was far greater than we anticipated. When, we consider the associated costs of participating in an industry trade event, hosting a seminar series or participating in an exhibition, I must weigh the resources required to build, staff, execute and follow-up, face-time with the participants or prospects and what I expect the number of qualified leads the event or program will generate. It is clear, that my marketing dollar was well invested when we participated in your program. What was most impressive was the number of senior level attendees The Business Forum attracted and the open interaction generated with industry leaders. This was well beyond my level of expectation!

The fact that you were able to arrange to have senior members of the Federal Bureau of Investigation (FBI), world class Internet and forensic experts and a cross section of leading Information Technology vendors together for five hours and openly and interactively address the issues affecting corporate managers, in a non-attribution environment, is unequalled. What is even more impressive, is that you replicated this program across half a dozen cities in four states over three months. We will be following up the contacts we developed through The Business Forum for months to come.

Daniel T. Woolley, VP Business Development,

Memco Software Inc.
---
I would like to take a moment to express our gratitude for the work that you do, as well as for the relationships that have been fostered for us by The Business Forum. In the space of three 90 minute lunch meetings, Panda has created a great first impression with over 50 large corporations. We have already entered software evaluations at five companies, including a 5,600 employee hospital and a global law firm.
Jonathan Gael - Enterprise Solutions Group, Panda Software, USA, Inc.
---
I would like to take this opportunity to express my appreciation for what The Business Forum has been able to achieve for us. Using the round table luncheon format, your organization was able to provide a highly interactive setting for Axiom to share observations and insights with a targeted audience. This interaction has been extremely useful in helping us temper our market messages and enhance our prospect database. Furthermore, The Business Forum was able to accomplish this for approximately fifty (50%) percent less than it currently costs Axiom to promote and conduct this type of event on our own.
Brian Bouren, Executive Vice President, Axiom
---
The luncheon program organized by The Business Forum on our behalf was very successful for the Royal Danish Government Consulate General. We especially believe that the meetings related to the environmental sector have found the right format, thus proving to be very productive for the participants, the guests, and this Consulate General.

Lasse Reimann, Consul General,

Government of Denmark
---
The Business Forum has proven to be a powerful marketing tool for us. Your organization has been able to bring a senior level audience to the meetings in which we have participated. The interactive format allowed us to have truly meaningful discussions about issues that really affect business today. The Business Forum has been very helpful in delivering our market message successfully. I have enjoyed working with you and I look forward to more successes in the future.

Steffan D. Land, Marketing Manager,

Cambridge Technology Partners Inc.
---
I will always recommend The Business Forum as a tactical marketing vehicle, or even a strategic marketing information gathering vehicle, but you must warn people to be prepared for the results!! As soon as I catch up with your last meetings for us, I will hold more.
Larry E. Selmer, Program Director, Rockwell International Corporation


Editorial Policy
Nothing you may read on The Business Forum
web site should ever be construed to be the opinion of, statements condoned by, or advice from, The Business Forum Institute, its staff, workers, officers, members, directors, sponsors, shareholders or Members of the Fellowship. We pass no opinion whatsoever on the content of what we publish, nor do we accept any responsibility for the claims or any of the statements made within anything published herein. We only aim to provide an academic forum and information sourcing vehicle for the benefit of the business and the academic communities of the Pacific States of America and the World. Therefore, readers must always determine for themselves where the statistics, comments, statements and advice that are published herein are gained from and act, or not act, upon such entirely and always at their own risk. We accept absolutely no liability whatsoever, nor do we take any responsibility for what anyone does, or does not do, based upon what is published herein or upon information gained by the use of links to other web
sites published herein.
---

John H. Hathaway-Bates
Director of The Business Forum Institute


John was born and educated in Oxford, England. He served with the Royal Air Force in the 1950's serving in Africa, the Persian Gulf and on the Arabian Peninsula. During the 1960's he was the lead singer with The Tribe, and later with The Foundation in Great Britain. He also held a contract as a song writer with Acuff Rose of Nashville, Tennessee. Also, in the 1960's and the 1970's. John was recognized as one of the leading commercial Interior Designers in the United Kingdom, and he completed projects for multi-national corporations, restaurants and academic institutions. He wrote the "Contract Procedure and Specification Advice" sections of the Architect's and Specifier's Guide Series (A4 Publications, Ltd.) and he innovated and wrote for The Office Planner (Benn Brothers Ltd.) He has published several articles on "Colour, Texture & Design", and once wrote a weekly Interior Design column for Westminster Newspapers Ltd. In the United States he wrote the "Executive Guide to Office Space Planning" for the American Management Association.

John has held positions as President, Managing Director or Corporate Vice President for multi-national corporations in the United Kingdom, the Netherlands and the United States of America. John moved to the United States in 1979; and in 1982 he founded The Business Forum in Beverly Hills, California. At the time of establishing The Business Forum, he was recognized as an accomplished Commercial Tactician on four continents. During his career John has been elected a Fellow of the British Society of Commerce, the Institute of Buyers, the British Institute of Directors, the British Institute of Administrative Accountants and the Institute of Purchasing and Supply; he was also elected to be a member of the British Institute of Marketing, the British Institute of Management, and the British Institute of Journalists

He has written books on international and services Marketing, including: "Tactics" (Nerthus Publications Limited), and "How to Promote Your Business" and "How to Organize Your Marketing" (Asigan International Inc.) and "Fast Track Marketing in a Global Economy" (Van Nostrum Reinhold) He has published many articles and has lectured in both Europe and North America at Universities and to professional audiences on subjects ranging from business development and marketing to interior design.

John is also an artist and his paintings hang today in countries all around the world.

---
Etiquette for Formal & Business Dining
---
© Copyright The Business Forum Institute - 1982 - 2015 ** All rights reserved.
The Business Forum Institute is not responsible for the content of external sites.
Read more
---

World Information


Our World Information Pages will provide you with real information about every Country in the World Including
some countries that have yet to be "recognized" by the
United Nations. ~ We also provide many useful links.
To join our opt-in updates list: [email protected]


The Business Forum Journal
It is well worth your time to visit this part of our site every month. You will gain the insight of qualified experts in many areas of business knowledge and international expertise. You can also be an expert in handling crypto trading with trading bots by visiting our site regularly. We'll help users gain the fundamental knowledge of cryptocurrency and its trading to make a significant profit. As a part of it, we advise you to visit a bitcoin profit erfahrungen blog to know more about automated crypto trading. It is like having a group of mentors that can help you to achieve success ~ at absolutely no cost

whatsoever

to you and without any obligation placed upon you for this education.


Our Sponsors have Included
3-Com Corporation
401(k) Advisors, inc.
AAI/ACL Technologies inc.
Aaron Brothers Inc.
acer America inc.
ADA Compliance Services
ADOBE SYSTEMS, INC.
Aerospace Aluminium inc.
Aerovironment Inc.
agile360, inc.
AIR QUALITY MANAGEMENT BOARD L.A.
Alburger Basso De grosz
Alder, Green & Hanson
Alliance Integration, Inc.
Allied Financial Software
Alydaar Software inc.
American Arbitration Association
American Contracting Services
American Export Trading COMPANY
American Honda motor company
American Medical Associates
American Psych Management
Ameriprise Financial
andersen consulting
aon consulting
ApertuS-carlton corporation
Arcus Data Security inc.
Arizona Public Service
array networks inc.
Arthur Andersen & Co.
Associates Insurance Concepts
Avacon corporation
AXIOM

Baker Thomsen Associates
Bank Julius Baer
bank of America
Barclay Dean Interiors
Baton Rouge International
Bekins moving & storage company
Benefits Planning inc.
Bitkoo
Blue Cross of California
blue lance, inc.
Bold Associates
BP Chemicals/hitco corporation
BPS reprographics inc.
BRABEION software
THE bryant organization
BTA Advisory Group
Buck Consultants
California department of insurance
California mfg technology center
California export office
California - OFFICE OF strategic technology
Cambio Networks inc.
Cambridge management consultants
Cambridge Technology Partners
Candle Corporation
Canoga Perkins corporation
Cap Gemini (America) inc.
Capistrano hospital by the sea
Capp Care inc.
Carleton Corporation
Casparie Resources inc.
Cassidy Employee Services
Cast Management consultants
cch-knowledgepoint Inc.
Century Properties inc.
CH2M Hill corporation
Chaix & Johnson Inc.
Chatterton/Jezek PArTnErs
Chemical Waste Management
chiat/day inc.
Ciba-Geigy Corporation
cigna emploYee benefits
Cigna Health Plans inc.
Cisco systems, Inc.


Commerce One Inc.
community care network
Compel
Compro Inc.
Computer Dynamics inc.
computer sales international inc.
COMPUTER SCIENCES CORPORATION
Compuware corporation
Concept Engineering Group
cooley godward
Coopers & Lybrand LLP
Corroon & black llp
Cotkin & Collins llp
creative business solutions llc
CTR Business Systems, inc.
Cummins & White llp
Cygnus Solutions, Inc.
cybertrust, inc.
Cylink corporation
Data General corporation
Dawco Products, inc.
DCS Systems inc.
Decision Management Company
Deloitte & Touche llp
DELOITTE CONSULTING

Det Norske Veritas
Deutsche Bank
DIGITAL MICROWAVE CORPORATION
Direction Focus
DMR Corporation
Dow Chemical company
DP Specialists inc.
Drug Prevention Strategies
dumonde solutions, inc.
earth technology corporation
ebi Solutions llc
Economic Research Institute
enhanced solutions corporation
Ernst & Young llp
execufit health programs
federal Bureau of Investigation
First Financial corporation
first union securities inc.
Fluor Corporation
Foster Higgins
FRONTBRIDGE INC.
Frozen Leopard Inc.
Fujitsu (America) corporation
Game Trackers Limited
gardner associates
Garland & Associates
geneva companies


Gensler & Associates
Geraghty & Miller
Gibson, Dunn & Crutcher llp
Guidance Software Inc.
Government computer systems inc.
government of canada
government of denmark
government of mexico
Government of Victoria, AUSTralia
Graham & James llp
Grancell Lebovitz llp
grey advertising
greg Stebbins consulting
Grumman Systems Corporation
Haight, Brown & Bonesteel llp
Handley-Walker Company
Hartsfield Company
HCL technologies America inc.
Health Net inc.
Healthcare Metropolis
Healthcare Evaluation
heller Ehrman llp
Higgins, Marcus & Lovett llp
Hill Brothers Chemical Company
Hitachi computer products inc.
Hoge, Fenton, Jones & Appel llp
Holman Professional inc.
holmes & narver inc.
HR Technology Inc.

IBM Corporation
IBM Crisis Response Team
IBM - Tivoli Group
IBM - Rational Software
icl International Computers LTD.
Imperial Bank
Industrial Relations inc.
Industry Network Corporation
InfoImage corporation
infomart, inc.
Innovative Resources inc.
INTELLITACTICS, INC.
Insight Consulting Group
Intel Corporation
intensive hosting/rackspace
interaction associates
Interface Flooring Systems inc.
Internal Affairs Inc.
International Fieldworks
International Rectifier corporation
Internet O.M.N. corporation
Investment Tax Strategies
Investor's Daily
it CRISIS SERVICES, INC.
J. Frank Consulting
Jayco interface technology inc.
Jennings Engstrand & henrikson
Jet Propulsion laboratories
John T Lynch Company
Johnson & Higgins
Kamer CONSULTING GROUP
Kanbay Inc.
Kansas City development council
KCI Computering, inc.
Kinsella Boesch Fujikawa llp
Kitsune Inc.
KMpG peat marwick llp
Kraim International inc.


Latham & Watkins llp
lee hecht harrison
Lek/Alcar Consulting Group
Liebert Associates inc.
logicon information corporation
Logicon Ultra Systems inc.
Los angeles police department
M1 Software inc.
Macco corporation
MascoTech-Norris corporation
Maxicare healthcare
McDonnell Douglas info systems
MCI communications corporation
mci systemhouse, inc.
Memco Software inc.
mercer Meidinger Hansen
Microsoft corporation
microvisions corporation
Millington & Associates
Mindatlas pty. ltd.
mirage networks, inc.
Morgan, Lewis & Bockius llp
Motek systems inc.
nasa
Navisite corporation
Nevada Development Commission
New Momentum, Inc.
nextera inc.
NI Industries Inc.
Norman Kreiger Inc.
Norris Environmental services inc.
Northrop grumman Corporation
northrop grumman data systems
Nossaman Guthner
Novell corporation


Omniplan Corporation
One Community, Inc.
pacific architects & engineers
Pacific Partners Inc.
Pacific States Casualty INS. co.
Palko Advertising inc.
panda software (Usa) inc.
parker Milliken Clark llp
PBS Corporation
PC Dynamics inc.
pcc consultants inc.
pdc Inc.
Peoples Associates inc.
PeopleSoft Inc.
Petra corporation
pettit & Martin
Physical Optics corporation
Pinnacle Strategy Group
pivotal corporation
plancorp project management
Platinum Software Corporation
Polak International
Preferred Health Network
Price Waterhouse llp
Progressive Business Systems
prolific consulting inc.
PSCA, Inc.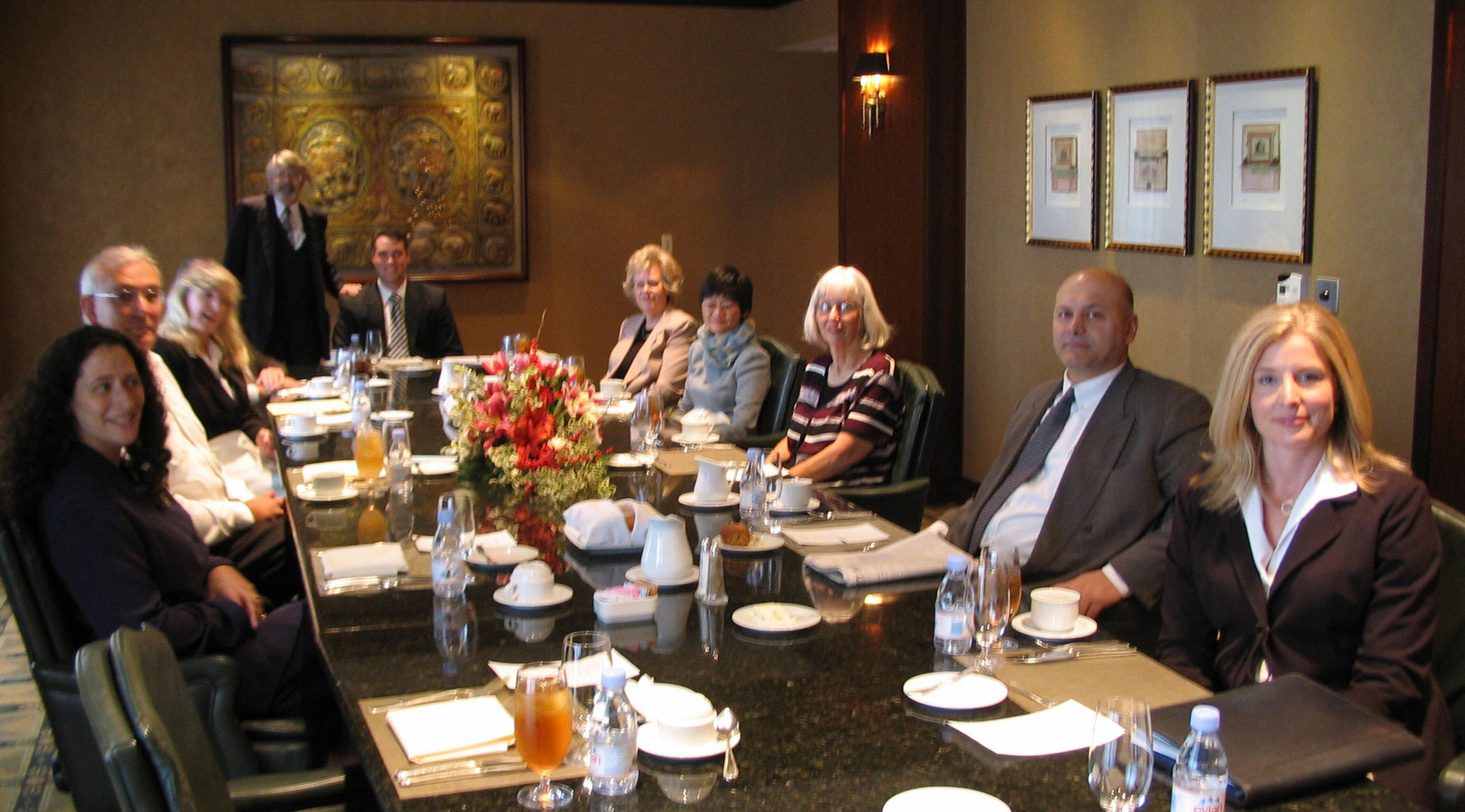 Rackspace Enterprise Hosting INC.
RAINBOW TECHNOLOGIES, INC.
Rand corporation
Red Brick Systems Inc.
remotenet corporation
rICOH eLECTRONICS, iNC.
Right Associates
Riviera Finance
RMA Associates
rockwell international
Rockwell Aerospace corporation
Rollins Hudig Hall
Roy F. Weston Inc.
Royal Danish Consulate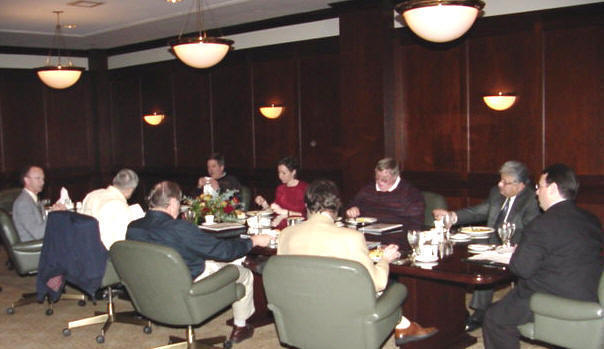 Safenet corporation
Science Applications International
sientifix corporation
Satulah Group
Schick Organization
SCS Engineers inc.
SCT inc.
SELECTICA INC.
sequent computers corporation
Service Intelligence Corporation
San francisco police department
Sidley & Austin llp
SIEGEWORKS INC.
Sierra Monitor Corporation
sierra systems inc.
SOFTWARE ag
Solarchem Environmental ltd.
Solsoft, Inc.
Solutions Plus inc.
southern California gas company
Spectria, Inc.
SSP litronic, INC.
state of Arizona
State of California
state of Oregon
State of Nevada


Steelcase corporation
Sterling Software corporation
storagetek corporation
Stradling Yocca Carlson llp
sullivan curtis monroe llp
sygate technologies, inc.
Symantec corporation
SYSTEM CENTRIX INC..
teamone employment services
techgnosis inc.
Teknowledge corporation
THE SEGAL COMPANY
Townsend & Townsend llp
Triadigm International
TriCipher, Inc.
unicare healthcare inc.
United Nations business council
URS environmental Inc.
USPCI
Vision Consulting USA, Inc.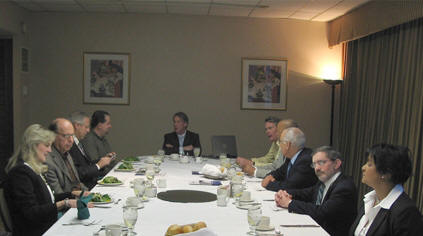 Waldowski stunkel & arendt
watson wyatt worldwide
Webridge inc.
WEIL & COMPANY
WESTECH GEAR CORPORATION
Western Medical Review
Whittaker Controls inc.
Wiggins & Co.
William M. Mercer & co.
Wilson Technologies Inc.
WorldFree, Inc.
XIonics corporation
Zeus Technology, Inc.
Zobrist Consulting Group


This is only a partial list of Organizations, Governments and Corporations that have sponsored speakers for Business Forum Luncheons, Debates and Conferences organized by The Business Forum over more than thirty years.

The Business Forum
Beverly Hills, California, United States of America

Email: [email protected]
Webmaster: bruceclay.com


---