The Business Forum Institute
---
Senior Fellows of the Business Forum Institute
---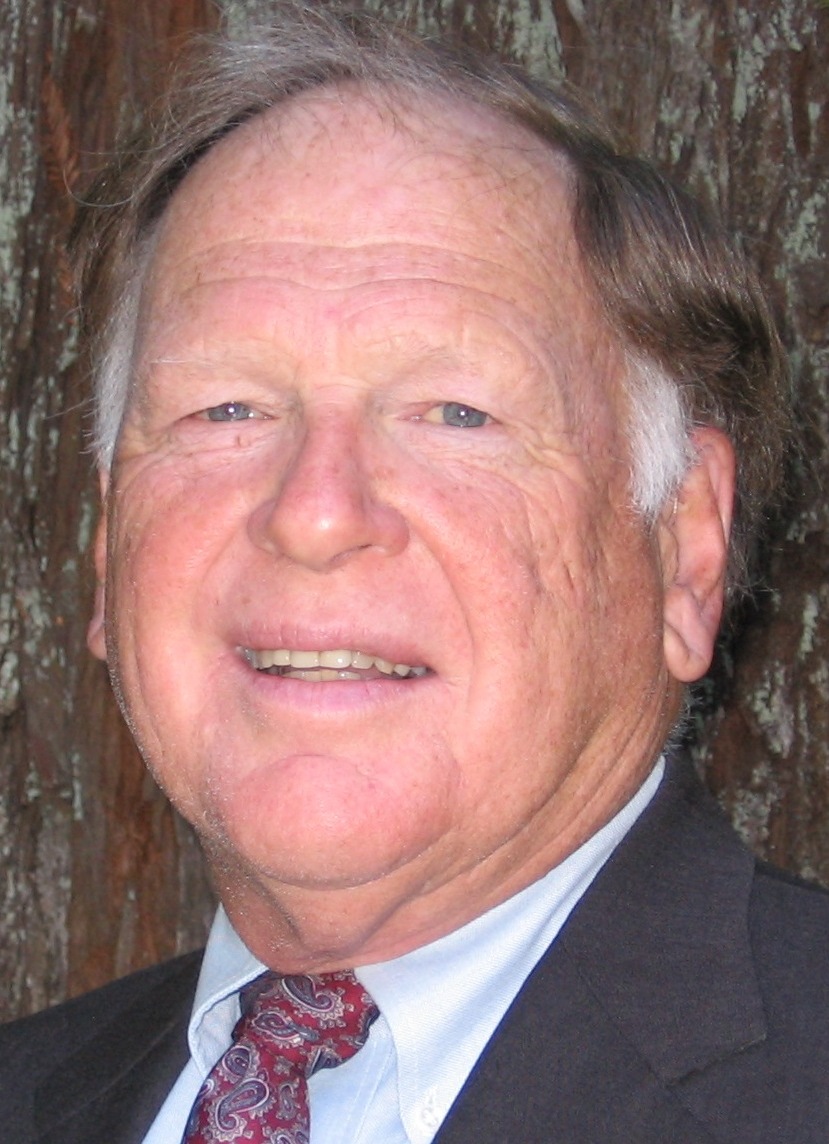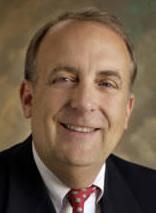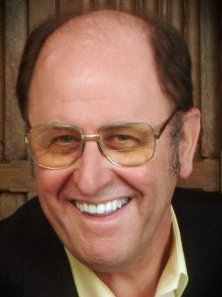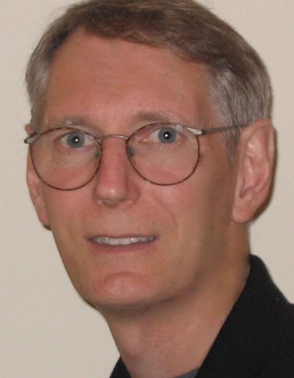 Sheldon Bachus Guy Baker George Carson Bruce Clay Tony Dalton Cris Dawson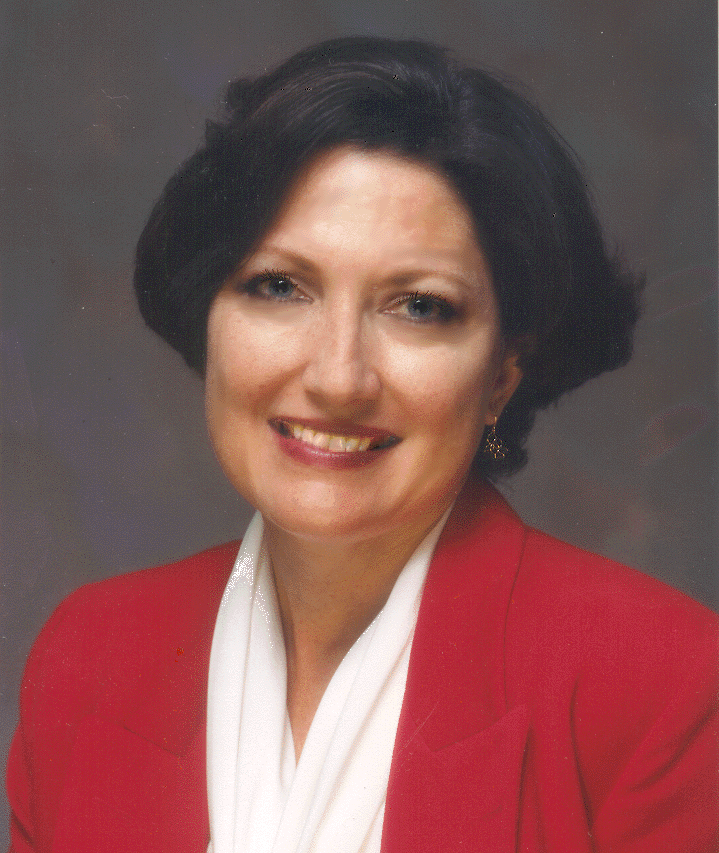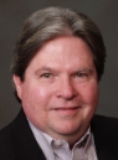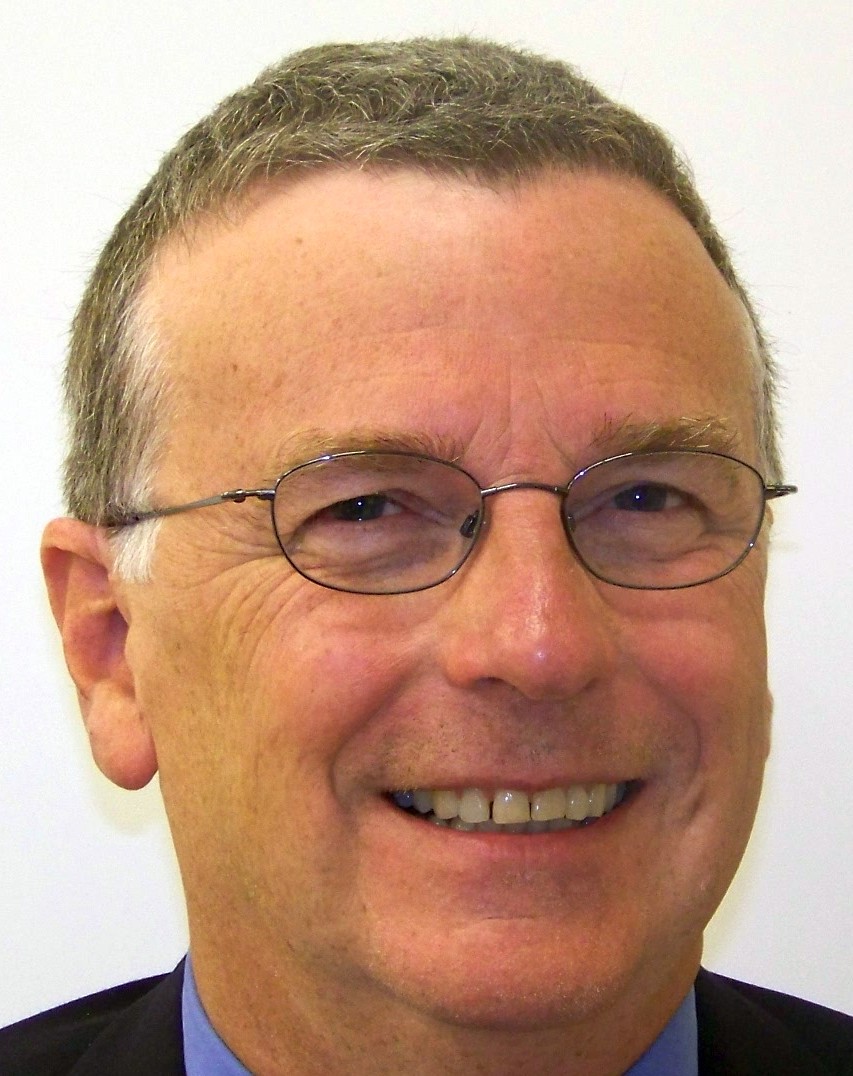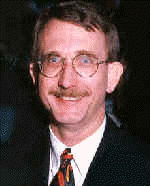 Patricia Dodgen David Gardner Henry Goldman Robert Gutierrez Stephen Heck Steve Huhta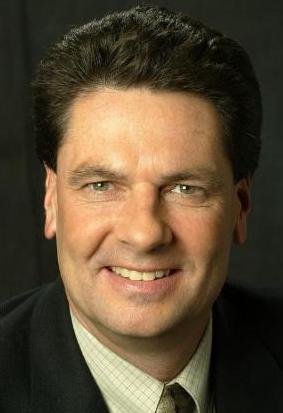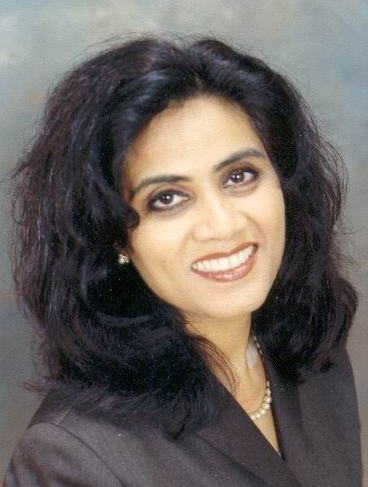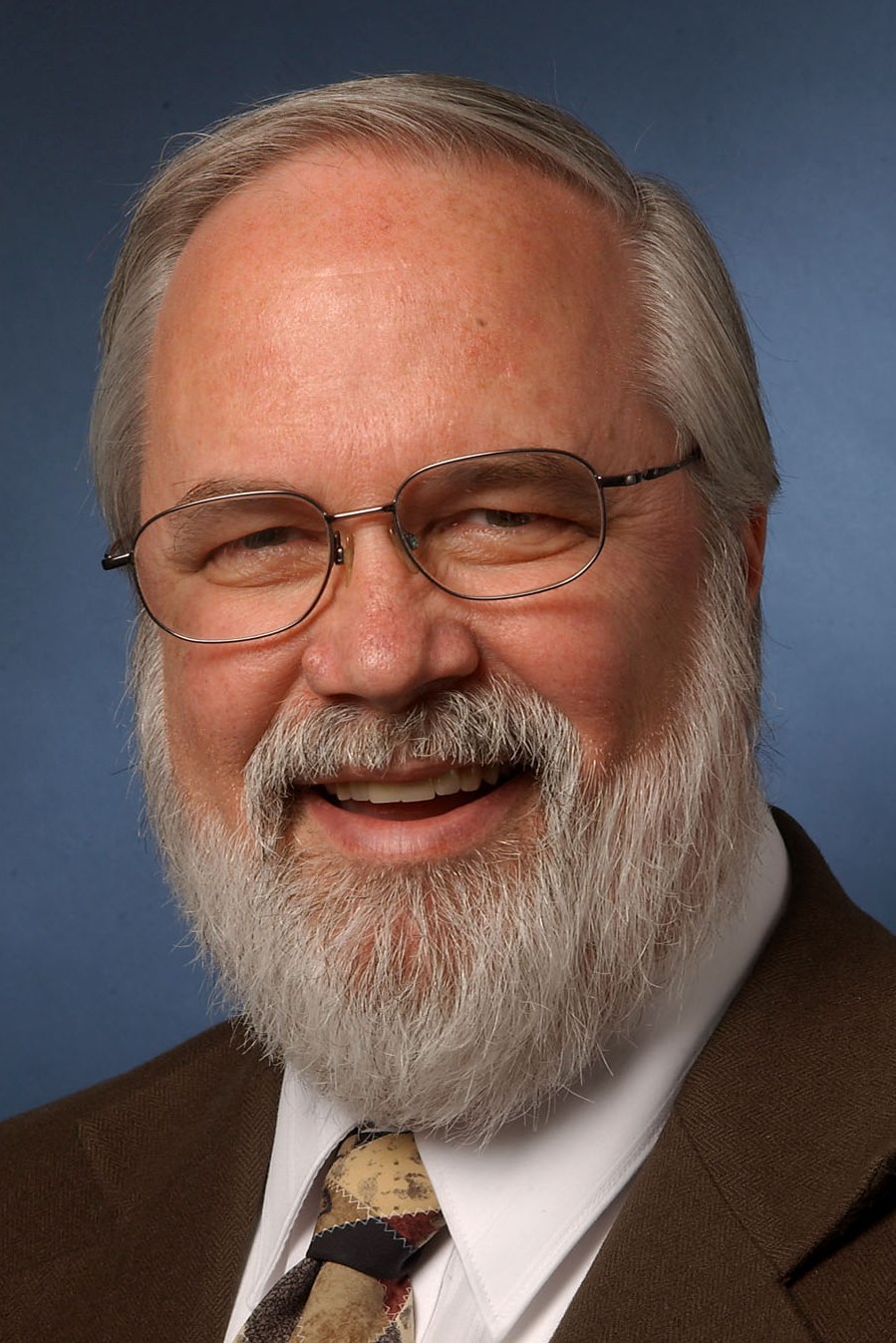 Michael Lundblad Jeff Mirich Hemant Mistry Shaila Rao Mistry James C. Moore Thomas Northup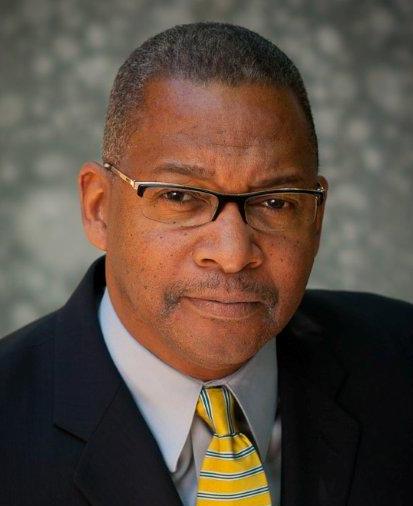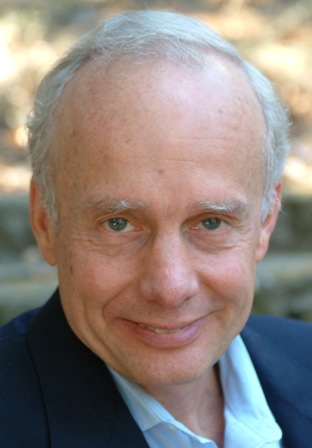 Jasper Rose

Paul Rosenthal

Steven Rush William Sleeper

J. Vaughn-Perling Tim Washington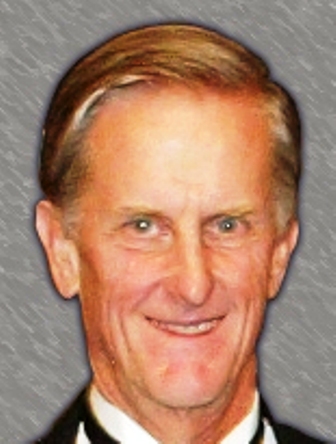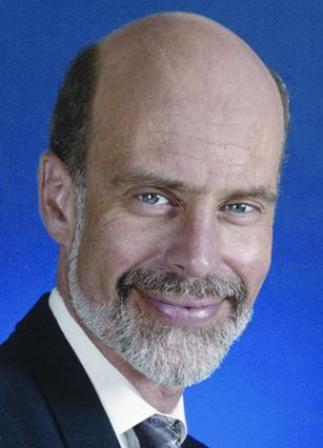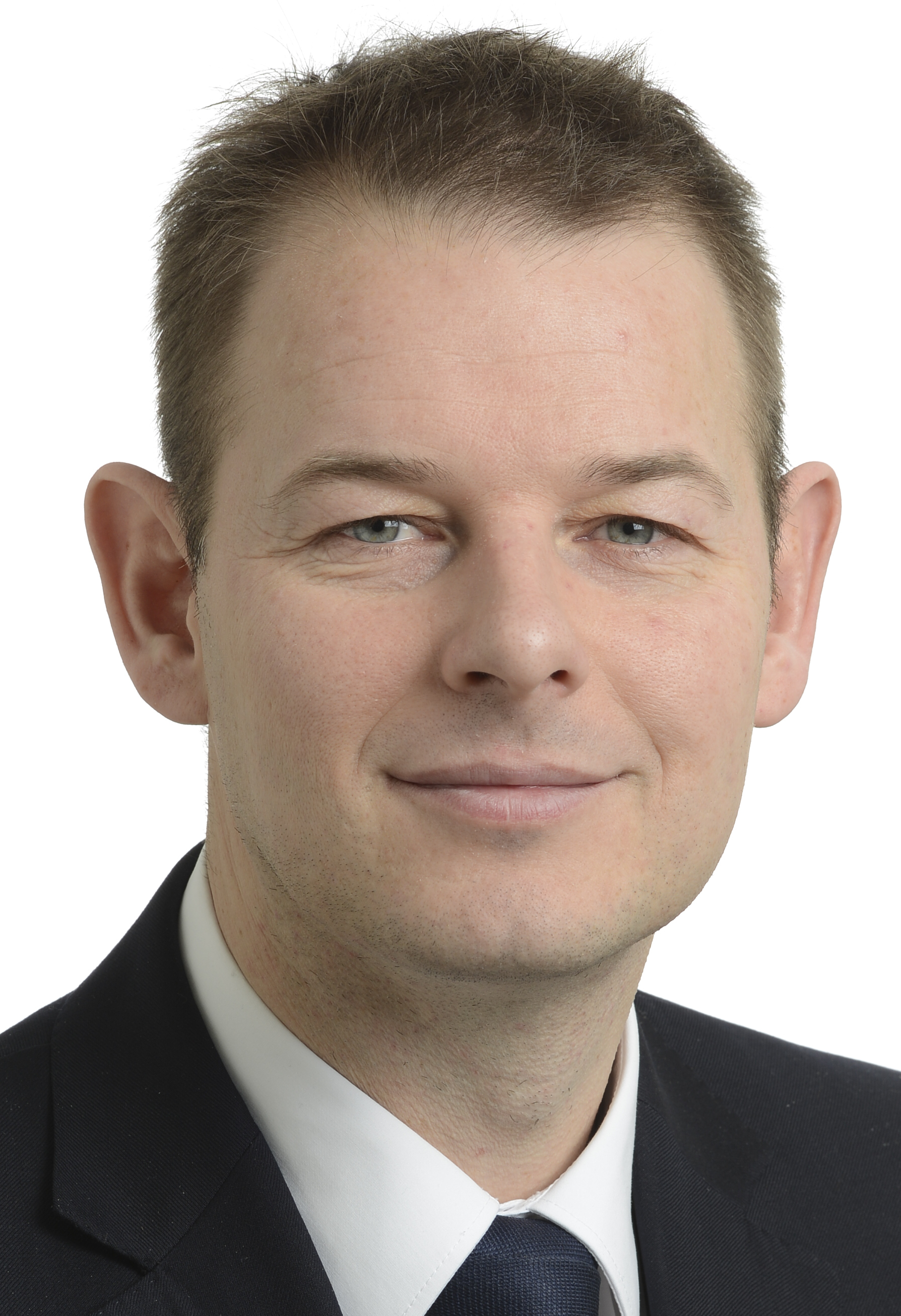 Bruce Westphal David Chaudron Daniel Dalton
---
Sharing Knowledge and Experience
In 2009 the following people helped to create The Business Forum Institute.
The mission was to provide decision makers, leaders, historians, policy makers, students and teachers in Business, Government and Academia all over the world with access to facts, expertise, experience and qualified opinion to assist them achieve personal success and to promote global cooperation.
---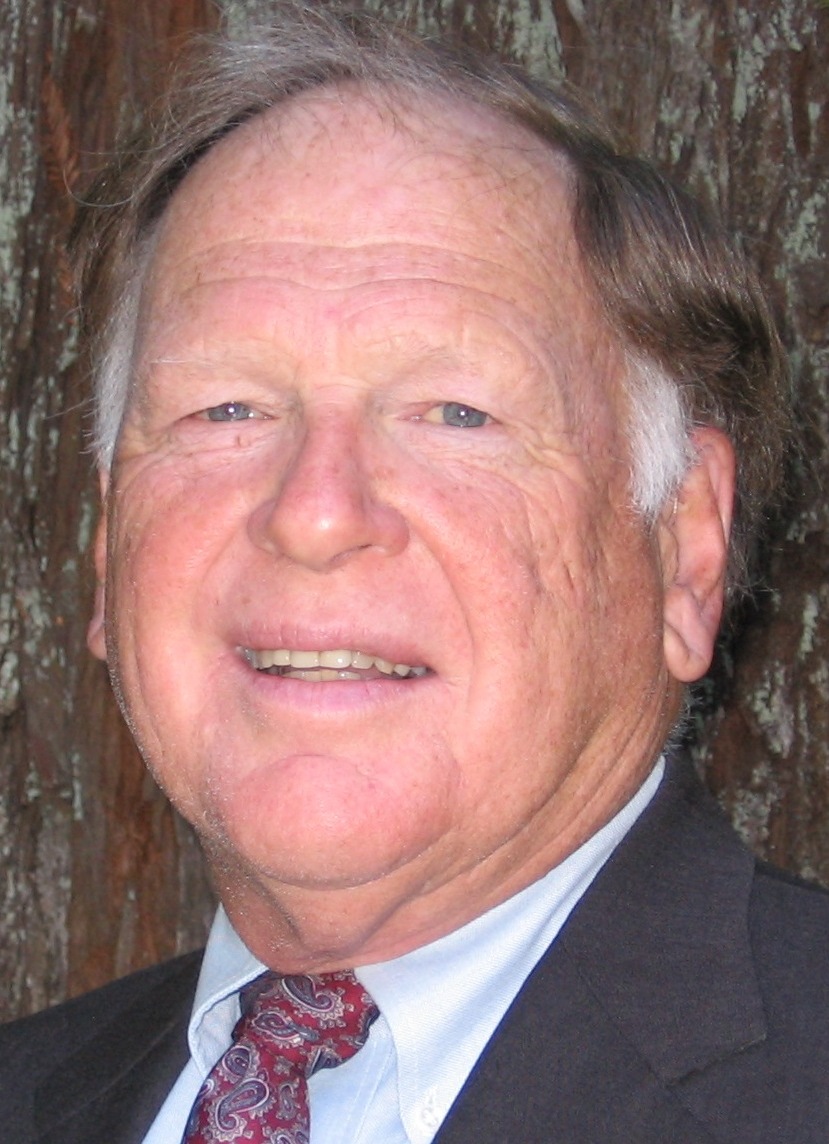 Sheldon Bachus

is a Fellow of The Business Forum Institute and

is the Principal of Enfra-Tech - an Information Technology consulting firm based in San Francisco, California. Enfra-Tech specializes in regulatory risk management, computer modeling and simulation, and environmental technology integration. Sheldon has had almost a decade of service with the United Nations – with postings in Myanmar (Burma), in Ghana, the Bahamas, Mauritania and Western Samoa. While with the United Nations in Ghana, Sheldon developed a hydrological database and complementary reservoir modeling system supporting the management of Volta Lake, West Africa's largest hydro-electric facility. Today Enfra-Tech focuses computer technology on environmental issues and concerns. More recently, Sheldon has worked with California Trout, Inc. on a multi-year project that has modeled the optimization of Lake Pillsbury flow releases as a pre-requisite to the maintenance of natural flow conditions on Eel River.
---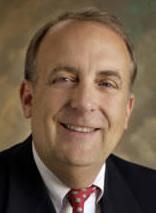 Guy Baker is a Fellow of The Business Forum Institute. He is the Managing Director of BMI Consulting, a national consulting group with offices in several major cities. Guy graduated from Claremont McKenna College (BS/Economics-1967) and the University of Southern California (MBA Finance-1968). Guy earned the Chartered Life Underwriter (CLU) in 1972 and Chartered Financial Consultant in 1981. Guy holds a Master's degree in Financial Services (MSFS), a Masters in Management (MSM) and an RHU (Registered Health Underwriter). He is also a Certified Family Wealth Counselor (CRWC). An accomplished speaker, Guy has spoken all over the world. He has written several books, including "Why People Buy," "
Investment Alchemy" and

"

Baker's Dozen - 13 Principles for Financial Success."

The

BOX™

, a discussion about the fundamentals of life insurance, has sold over 50,000 copies.

In addition, he has developed an 8 cassette business training album, called "Market Tune-up", to assist professional agents in their quest to increase sales productivity. Guy was selected as one of 250 Worth Magazine Advisors - Nationwide and as one of the 5 star advisors in Orange County.
---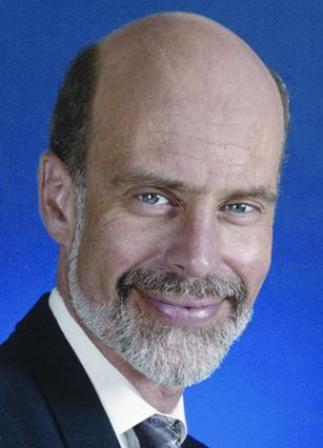 David Chaudron is a Fellow of The Business Forum Institute and the Managing Partner of Organized Change Consultancy, and the developer of the Organized Change Survey System, writes with more than twenty years of experience with a wide variety of organizations including manufacturing, electronics, NGO, petrochemical, biotechnology, government, banking, venture capital and financial service sectors. He works internationally with clients in North America, South America, Europe and the Middle East. David is the author of many practical articles on strategic planning and organizational change and he has assisted organizations in planning their strategies, changing their organizations, surveying their employees, building their teams, and improving the leadership styles of their executives.
---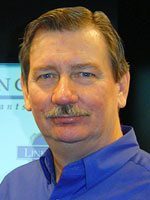 Bruce M. Clay is a Fellow of The Business Forum Institute and was a Founding and Charter Member of the original Business Forum. He has operated as an executive with several high-technology businesses, and comes from a long career as a technical executive with leading Silicon Valley firms, and since 1996 in the Internet Business Consulting arena. Bruce holds a BS in Math and Computer Science and also has his MBA from Pepperdine University, has had many articles published, has been a speaker at over 100 sessions including Search Engine Strategies, WebmasterWorld, ad:Tech, Search Marketing Expo, and many more, and has been quoted in the Wall Street Journal, USA Today, PC Week, Wired Magazine, Smart Money, several books, and many other publications. He has also been featured on many podcasts and WebmasterRadio shows, as well as appearing on the NHK 1-hour TV special "Google's Deep Impact". He has personally authored many advanced search engine optimization tools that are available from his company's Web site. Bruce Clay is on the Board of Directors of the SEMPO (Search Engine Marketing Professionals Organization). In 1996 he founded Bruce Clay, Inc., that today is a leading provider of Internet marketing solutions around the world with offices located internationally in Los Angeles (headquarters), New York, Milan, Tokyo, New Delhi, Sao Paulo and Sydney.
---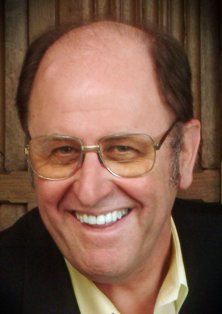 Tony Dalton is a Fellow of The Business Forum Institute and is a Midlands based entrepreneur in the United Kingdom. He has led several businesses since the 1970's. He was Leader of Warwick Council from 1991 - 1995. Today he operates a marketing company and an educational publishing business. He is an advocate of creating positive cash flow and is the author of "Cash Management" and lectures on cash management to small and medium sized businesses. Among his major achievements - Creating the first screen based typewriter ~ Doubling the reserves of Warwick District Council while at the same time reducing staff by 40% and lowering taxes each year during his tenure ~ and the development of a new teaching aid for K-2 children, which has already benefited over 1,000,000 children in 40 countries. Tony runs cash flow courses for the Coventry and Birmingham Chambers of Commerce and wrote "Cash Management", a simple explanation of how small and medium sized businesses can benefit from the cash trapped inside their organizations. He has written several articles on the subject and writes a regular magazine column on cash flow. Tony studied law at Lancaster Gate Law School, London.
---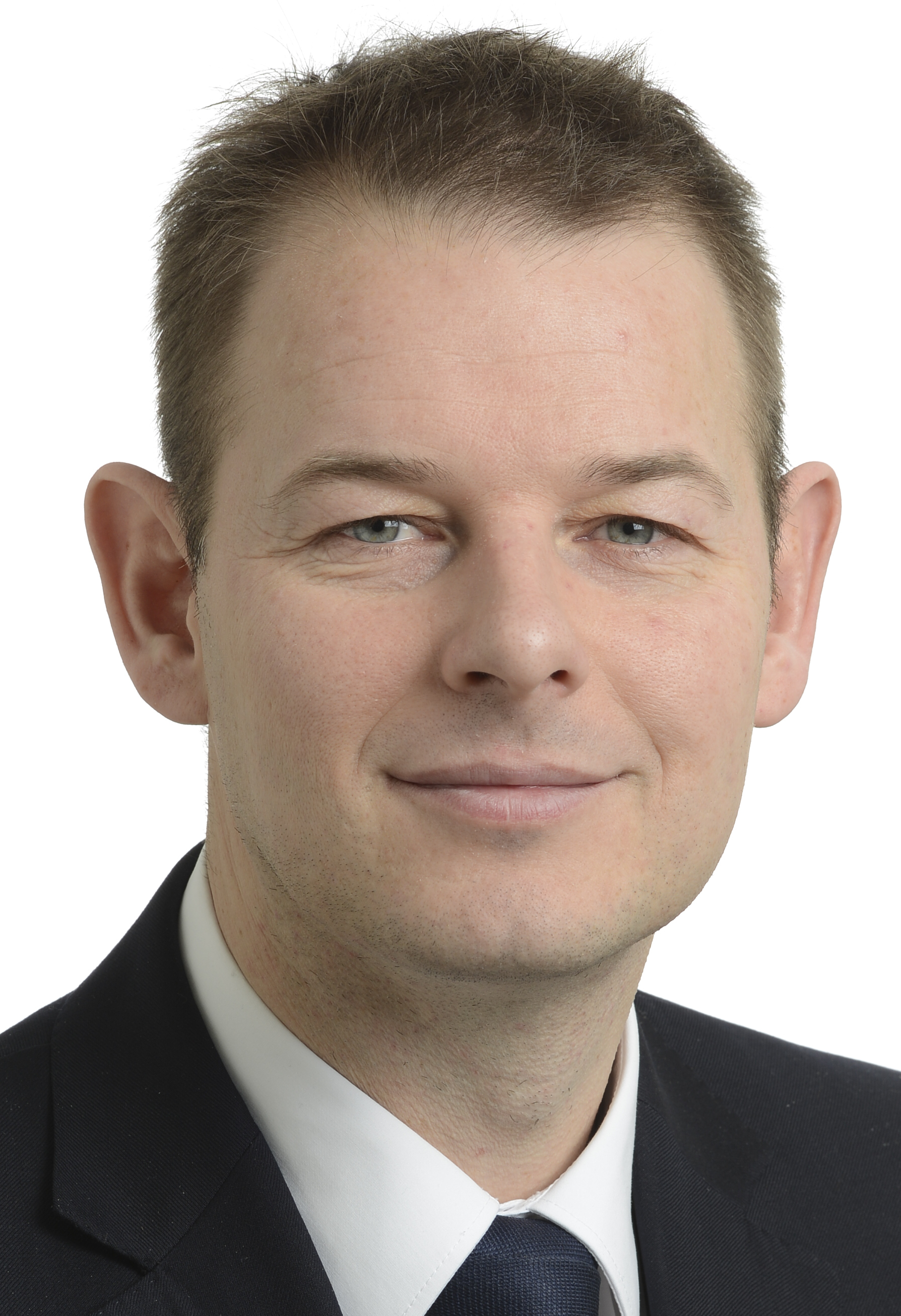 Daniel Dalton is a Fellow of The Business Forum Institute and he became a Member of the European Parliament in January 2015, representing the West Midlands region of the United Kingdom for the Conservative Party. For some years prior to that he was an Agriculture specialist, focused on European agricultural policy and the reform process of the Common Agriculture Policy. Daniel is a graduate of both Coventry and Warwick Universities. For many years he managed his own sports coaching business and was a professional cricketer for Warwickshire County Cricket Club. As an MEP Daniel is focused on ensuring the West Midlands diverse interests are represented in Brussels and in Strasbourg The West Midlands is a centre of manufacturing, as well as having a large service sector and being world famous as an area of horticultural excellence. He sits on the Internal Markets and Consumer Protection Committee (IMCO) of the European Parliament, where he has been appointed as the Coordinator (lead negotiator) for the European Conservatives and Reformists (ECR) Group. The focus of the IMCO committee is on creating a truly single market throughout the European Union and upon breaking down barriers to trade which many companies often experience when trading across Europe.
---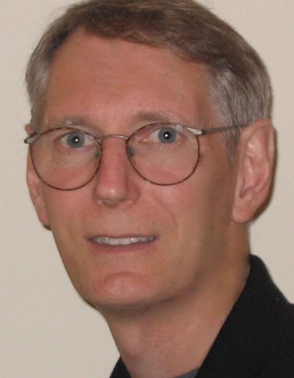 Cris Dawson, is a Fellow of The Business Forum Institute and was a Founding and Charter Member of the original Business Forum. Cris is the President of Dawson Design in Los Angeles, California. He graduated from the Chouinard Art Institute with a degree in Fine Arts and holds a Masters Degree in Fine Arts & Design from the California Institute of Arts. His conceptual and communications graphics have been featured in exhibitions both in America and abroad and he has been presented with awards from many prestigious societies and organizations. Cris has more than thirty five years experience in graphic design, producing everything from marketing literature to record covers, web site graphics to book publishing layouts.
---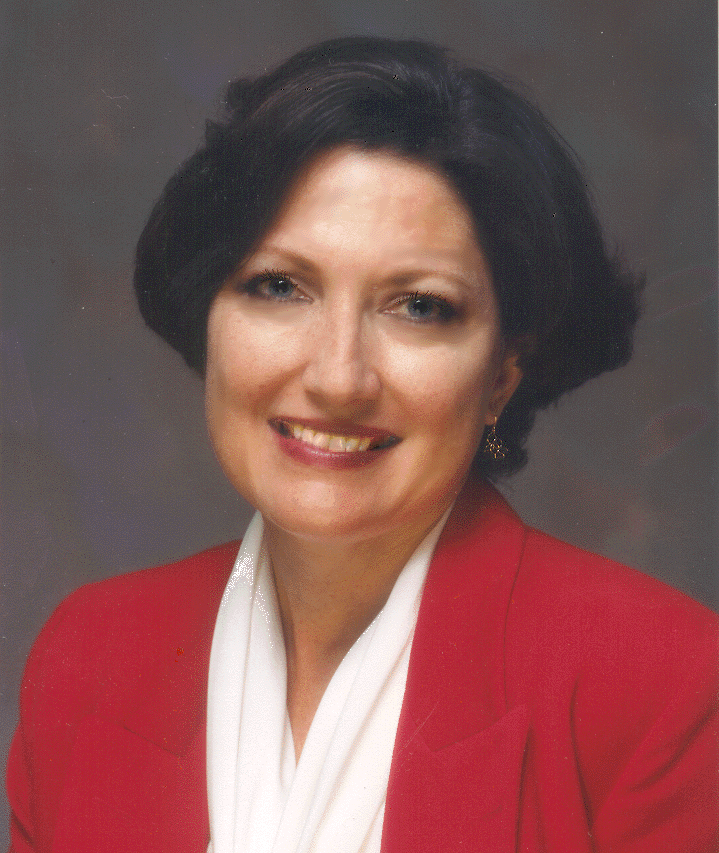 Patricia Dodgen

is a Fellow of The Business Forum Institute and

holds a B.S., in Financial Management (Cum Laude), from Clemson University, 1977 and has broad experience as a senior executive in financial, technical, and operational management for various industries. She has specialized consulting experience in the telecommunications, broadcasting, print media, and computer technology fields. Currently, Patti is working on a national project to redesign the fundraising activities of a major non-profit client. Her approach to business strategy and development evolved during her years with Dun & Bradstreet as a senior business analyst and with Digital Equipment Corporation (DEC), as a senior financial manager. At Dun & Bradstreet, Patti had the opportunity to closely examine and analyze the financial and operational successes and failures of a vast assortment of businesses of varying size within many industries. As a key senior analyst, she investigated, analyzed and developed conclusive responses to business questions for firms such as RJ Reynolds, Belk Store Services, Nucor and Bernhardt Industries. Patti is a frequent speaker at national conferences on the topics of complex change management, strategic positioning and "managing by the numbers".
---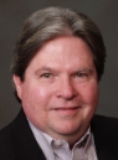 David J. Gardner is a Fellow of The Business Forum Institute and has held management and senior management positions in Product Development, Manufacturing, Sales, Marketing, and Customer Service, and Product Management. He joined Tandem Computers in 1979 where he was responsible for Corporate Documentation Standards for Tandem's highly configurable and expandable computer systems. In 1983, he designed and implemented a Configuration Guide for Dialogic Systems instituting a process that greatly simplified a complex, modular product such that the field sales organization and international OEM customers could easily define their order requirements. This methodology satisfied the product definition needs of sales, marketing, engineering, manufacturing, customer service and finance. David founded his consulting practice in 1991. He is a graduate of San Jose State University (BA) and Santa Clara University (MBA). David is a member of the Society for the Advancement of Consulting (SAC) and has been Board Approved in the Area of Configurable Product & Services Strategy and Implementation. In 2010, he was inducted in the Million Dollar Consultant® Hall of Fame. Of over 1,000 consultants who have completed Alan Weiss's program, only 26 have been inducted in the Hall of Fame.
---
Henry H. Goldman is a Fellow of The Business Forum Institute and is the Managing Director of the Goldman Nelson Group. Henry got his Masters Degree at the University of Iowa and did his Doctoral Studies at the University of Southern California. He is a Certified Professional Consultant to Management (CPCM); and has published numerous articles in trade journals and was Associate Editor of Taking Stock: A Survey on the Practice and Future of Change Management (Berlin, Germany). He is a member of the American Society for Training and Development (ASTD); Association of Professional Consultants (APC) and the Institute of Management Consultants (IMC). Henry has consulted and/or offered training in South Africa, Tanzania, China, Hong Kong, Indonesia, Macau, Malaysia, Philippines, Singapore, Barbados, Georgia, Kosovo, Tajikistan, Turkey, Saudi Arabia, the United Arab Emirates and of course North America. He has also taught at Baker University: Lee's Summit, MO, 2008, he was an Adjunct Professor of International Business; National Graduate School: Falmouth, MA, 2004-2008, Adjunct Professor of Quality Management; California State University: Fullerton, 2005-2006, Lecturer on Taxation; University of California: Berkeley, 2002, Adjunct Professor of Management; University of Macau (China), Adjunct Professor of Management, 2001-2003.
---

Robert L. Gutierrez is a Fellow of The Business Forum Institute and has directed the Archdiocesan Youth Employment Services in Los Angeles, California since 1976, and is now one of the largest workforce investment youth providers in California. Under his leadership, the Archdiocesan Youth Employment Services of Catholic Charities of Los Angeles has provided over 75,000 disadvantaged young people with paid internships, counseling, education and career services. His career with the Archdiocese began in 1969 when he accepted an opportunity to serve as a representative in the Neighborhood Youth Corps After serving three years and attending East Los Angeles College he left to continue his education at the University of California, Berkeley. During the summers of 1974 and 1975, he returned to coordinate the AYE summer programs. Throughout his nearly 40 years of service, he has been a strong advocate for youth and underserved people. He is Vice President for the Board of Directors for 'Making the Right Connections', a parish-based educational enrichment program that serves 1200 children and focuses on gang prevention in South Los Angeles. He is actively involved with the Los Angeles Chamber Commerce Education and Workforce, and Healthcare committees. Previously, he served as board member for the Salesian Boys and Girls Club; Catholic Charities Regional Board; United Way Volunteer Management Committee and Archdiocesan of Los Angeles Detention Ministry, now Restorative Justice. He has been recognized for his dedication and commitment by Mayor Antonio Villaraigosa; the County of Los Angeles Board of Supervisors; United Way; National Philanthropy, and Shakespeare Festival LA/Willpower among others. Bob has a bachelor's degree from Haas Business School at the University of California, Berkeley and a Master's degree in Public Administration from the Center for Public Policy at California State University at Long Beach. He also completed UCLA Anderson School's Executive Management Program.
---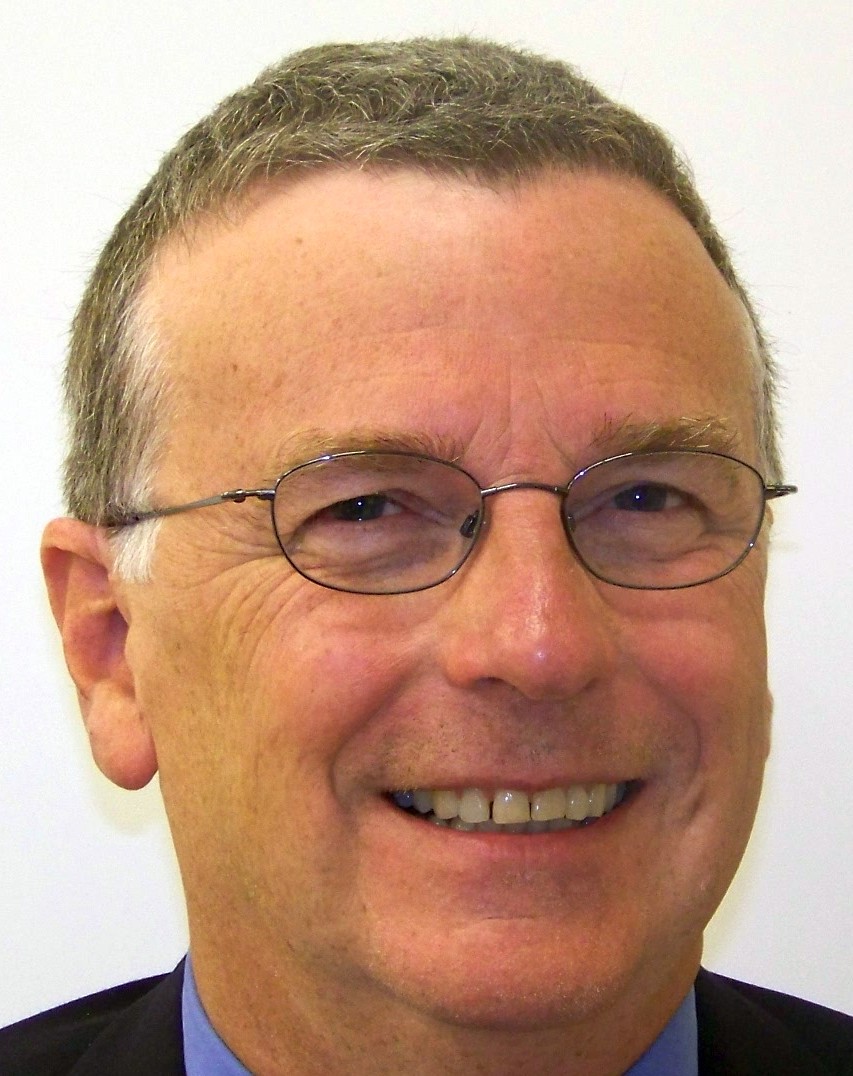 Stephen J. Heck is a Fellow of The Business Forum Institute. Steve has extensive experience leading complex, multi-faceted initiatives impacting growth, operating efficiency, and overall financial performance of businesses across diverse sectors including public, private, and not-for-profit organizations. Career achievements include reengineering under-performing business operations, managing Information Technology enterprise system integration and facilitating global business expansion and growth. He has held senior positions with such organizations as WiMAX Forum; Humboldt State University, California; and Metro Regional Government, Portland, Oregon. Steve gained a B.A. from Portland State University; a Masters of Social Work from the University of Washington and a Masters of Public Administration from Portland State University, Oregon. He is a member of the Project Management Institute and IEEE Member, Society on Social Implications of Technology. Since 1996 Steve has been an evaluator with the Prior Learning Assessment Program at Marylhurst University in Oregon, and from 1984 to 2000 Steve was Adjunct Professor in Public Administration at the Hatfield School of Government, Portland State University in Oregon.
---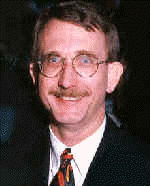 Steve Huhta is a Fellow of The Business Forum Institute and was (until he retired) the Contracts Manager with the Contracts Services Department of the Russell Investment Group. Steve holds a BS in Computer Science from Washington State University, an MBA from Pacific Lutheran University, and a Masters Certificate in Commercial Contract Management from George Washington University. Steve's career includes 30+ years of experience in Information Technology across a variety of industries - including aerospace and forest products - and both large and small companies. His experience includes application development, business IT planning, process change and improvement, development and management of customer centric support and help organizations, definition and implementation of IT-focused internship programs, IT asset management, IT innovation planning, IT metrics, IT Architecture, and contract management. Steve volunteers his time to advise non-profit organizations during their planning and acquisition of computer technologies.
---

Michael T. Lundblad is a Fellow of The Business Forum Institute and is currently the Rational Worldwide Sales Executive, Software Quality and Requirements Management for IBM Software Group. Michael has a B.S. in Aerospace Engineering from the United States Naval Academy and a M.S. in Information Systems. He is a Program Manager with IBM, driving strategic initiatives around the software quality lifecycle. He has spoken extensively on software quality principles and techniques all over the world and has co-authored two IBM whitepapers: "Software quality optimization: balancing business transformation and risk" and "When am I done testing?". During his many years in the Information Technology field, Michael was Information Technology Director for two large United States Marine Corps installations, and has consulted with healthcare, manufacturing, public and commercial organizations on IT application infrastructure, development, testing and operations issues.
---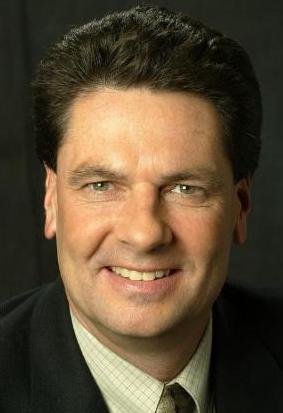 Jeff Mirich is a Fellow of The Business Forum Institute and is Senior Vice President and Chief Information Officer for The Walt Disney Company, responsible for leading the Studio's IT organization to provide business & technology systems that support the Studio's Film, Music, Live Stage, Production, Post Production, Marketing, and Distribution business unit operations on a global scale. Additional responsibilities include leadership of the Studio's Content Protection initiatives, operational management of the Studio's Media Technology infrastructure, participation on the Studio's Patent & IP Committee, participation on the Disney Enterprise IT Leadership Board, and involvement with Disney's cross-company technology strategy collaboration efforts.. The movie industry is in the middle of a rapid transition to digital production and distribution processes and Jeff is a key leader of this transition at the Walt Disney Studios and within the industry. He is a board member on UCLA Anderson School's IS Associates and WINMEC University-Industry Partnership, USC's ETC/IMF sponsorship group, HP's Communications Media & Entertainment Board of Advisors, the Motion Pictures of America Association's Anti-piracy Advisory Board, the CIO Leadership Network, Southern California CIO Executive Summit Board, and serves on Sierra Ventures CIO Advisory Board. Jeff joined Disney in late 1997 as the CIO of Imagineering. Prior to joining Disney Jeff enjoyed an 19-year career with Northrop Grumman Corporation where he held managerial positions in Information Systems, Engineering, Manufacturing, Business Development, Research & Development, and Mergers and Acquisitions. During Jeff's tenure at Northrop he led the development and implementation of their 3-D paperless computer aided design and manufacturing processes and helped spearhead industry and government engineering design practices and data interchange standards. Jeff holds a bachelor degree in Industrial Technology from California State University at Long Beach and a master's degree in management from the University of Redlands He lectures at local Southern Californian universities on topics ranging from Information Technology to Intellectual Property management within the Media and Entertainment Industry.

---
Hemant Mistry is a Fellow of The Business Forum Institute and is currently the CEO of Jayco mmi, Inc. Jayco designs, engineers and manufactures custom Human Machine Interfaces including control panel assemblies, keyboards, membrane switches, keypads, and capacitive touch panels. It specializes in complex requirements in medical, military, aerospace, industrial, security, communications, and other professional applications. Hemant is sought out by many prominent Fortune 500 companies to develop HMIs that are intuitive, attractive, reliable, and cost-effective, and to solve challenges where conventional approaches don't work. He has an MBA from Pepperdine University and has also served as Vice Chairman of the Electronics Committee, and Co-Chairman of the Membrane Switch Sub-Committee at ASTM.
---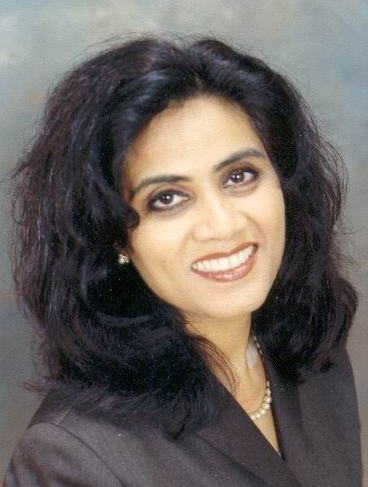 Shaila Rao Mistry is a Fellow of The Business Forum Institute and is currently the Chief Executive Officer of Jayco Interface Technology, Inc. She holds a B.S. in Social Sciences from London University; a Masters in Social Policy & Administration from the London School of Economics; a Law & Social Sciences double Masters from Brunel University, London and a Masters in Clinical Psychology from London University. She is also a Fellow of the Public Policy Women's Foundation of California Policy Institute. She has spoken on a variety of issues at United Nations Summits in Geneva, London, Ottawa, Perth, Tunisia and New York. She has also addressed the House of Commons (Parliament) in London, United Kingdom. Recognitions include the prestigious Marco Polo Award as Entrepreneur of the Year Award by the Asian Business Association of Orange County. Top 20 Women to Watch recognition Orange County Metro; South Asian Business woman of the year award from the South Asian Business Association Network. She has also been featured in several prominent journals in America and Europe. Shaila speaks eleven languages; she was born in India, educated in England and now resides in California, U.S.A.
---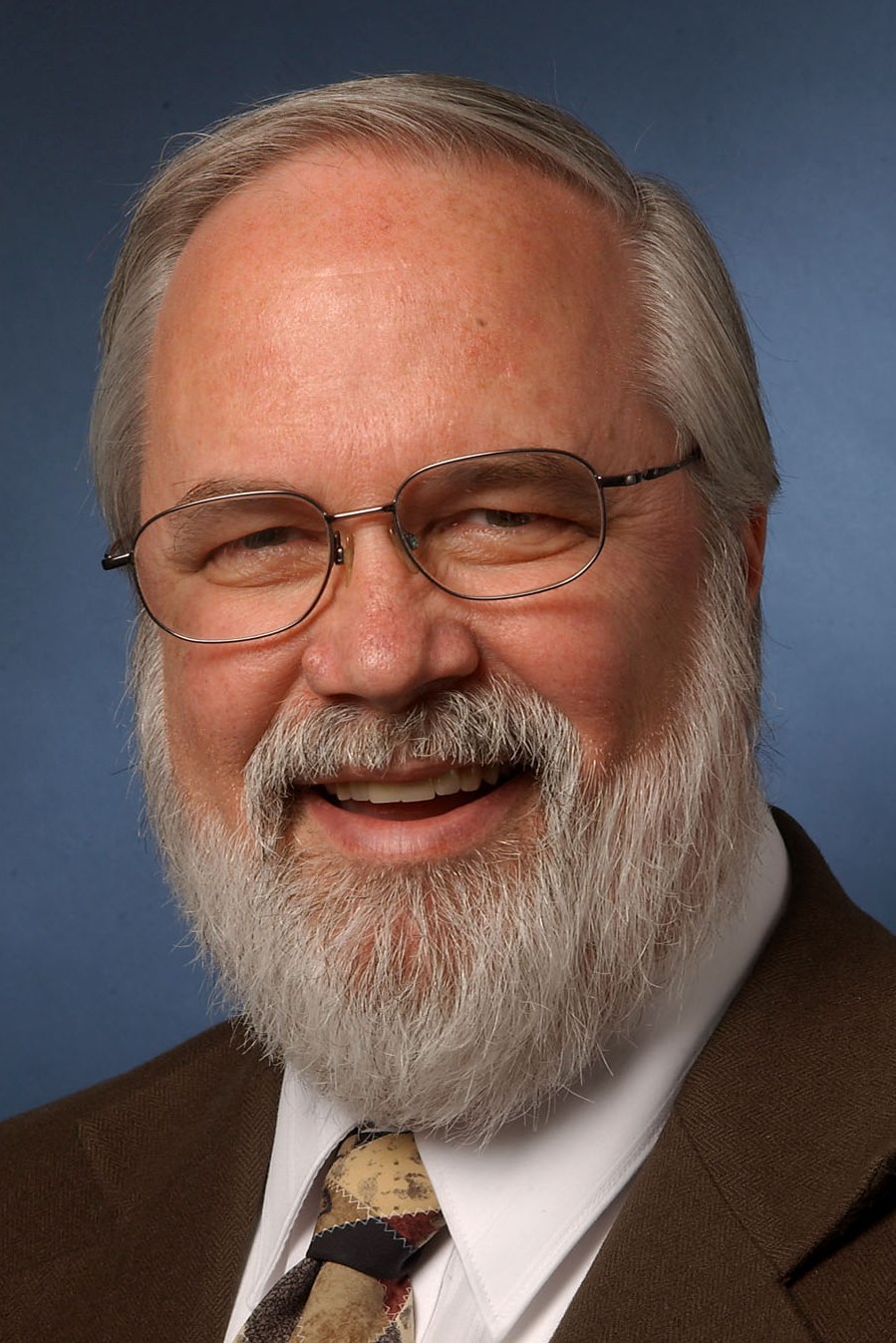 James C. "Chip" Moore is a Fellow of The Business Forum Institute and was a Founding and Charter Member of the original Business Forum. Chip is Principal Consultant and Managing Director of Carlyn Associates. He has more than 40 years of experience in human resources management. At Pepperdine University, he served as the University Ombudsman and Chief Human Resources Officer, and was a faculty member
and director of the University's international program in Heidelberg, Germany. Chip is active in the College and University Professional Association for Human Resources (CUPA-HR). He is a member of the International Ombudsman Association and is a member of the Advisory Council of Emeriti Retirement Health Solutions. He served for three years as a member of the TIAA/CREF Advisory Council. Chip has worked and lived Europe and Southeast Asia. He and his wife served in the Peace Corps in Sabah, Malaysia. He is a graduate of Pepperdine University (BA & MBA) and the University of Southern California (MA International Relations). He speaks German fluently and studied Russian and Malay.
---
Thomas R. Northup is a Fellow of The Business Forum Institute and is a nationally recognized management expert, consultant, speaker and coach. He is the author of the book, The Five Hidden Mistakes CEOs Make. How to Unlock the Secrets and Drive Growth and Profitability. Marshall Goldsmith, author of the New York Times best-seller, What Got You Here Won't Get You There, said about Five Mistakes "Gleaned from years of success as a CEO in his own right, Tom Northup masterfully provides practical wisdom and tools to move senior leaders beyond the status quo to help them see what they need to see, not just what they want to see." Tom is the former CEO and principal of three successful companies and he understands the business complexities faced by today's busy executives. Today, through coaching, consulting, mentoring, and training, Tom works side-by-side with clients to build capabilities that increase revenue and profitability year after year and develop "unfair competitive advantage." In addition to his book he has written many articles on management that have been published throughout the world.
---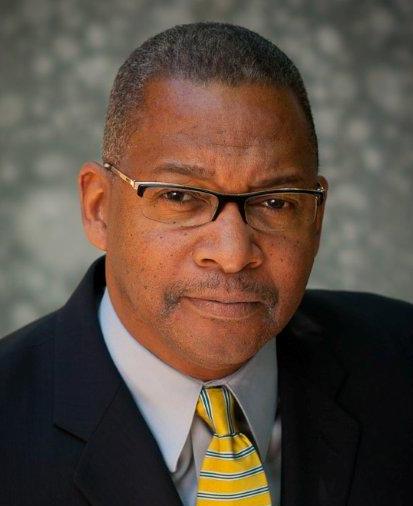 Jasper M. Rose is a Fellow of The Business Forum Institute and currently

the Regional- Vice President for Connect IT Solutions, Inc.; previously Jasper was the Western Regional Director of Fishnet Security; and before that the Vice President of the Virtualization Business Unit for Zeus Technology, Inc. Jasper has over twenty five years of experience in the field of Information Technology. During his career he has been a Member of the Professional Telecommunications Workers of America; and the Telecommunications Association and the American Society of Training Development. Jasper graduated from the A I Prince Regional Technical School and he is a Certified Network Telecommunications Engineer. During his career he has held senior positions with Southern New England Telephone; Fujitsu America, Inc., and has been Director of Strategic Alliances and Business Development for Fujitsu Software Corporation; Director of Worldwide Accounts for Cylink Corporation; Director of Sales Western Region for Solsoft Corporation and Regional Director for Federal and Strategic Accounts for Array Networks, Inc.
---

Paul H. Rosenthal,
is a Fellow of The Business Forum Institute and
is currently a Professor of Information Systems at California State University, Los Angeles. Dr. Rosenthal teaches a variety of courses encompassing information systems technology, management, political economy, and systems audit and assessment He has a BS in Education and an MA in Applied Mathematics from Temple University, an MBA from UCLA, and a DBA from the University of Southern California
, and has been active in the Information Systems, Computing Science, and Scientific Computing areas for 50 years as a programmer, analyst, manager, consultant, and academic. His early projects included producing the first mainframe sort/merge package for UNIVAC I, writing the proposal for the first mainframe commercial application at GE's Major Appliance Center, and installing the first mainframe data center at Remington Rand in New York. He then spent over thirty years in a wide variety of consulting, professional, and managerial positions. His current research interests encompass the manual and computerized infrastructure aspects of mission-critical transaction processing systems.

Prior to joining California State University, Los Angeles, he spent thirty six years in industry and as a consultant in the United States and in Asia. His research interests and current projects involve business continuity management, IS/IT education assessment and IS/IT Infrastructure Planning and Technology Systems Assessment.
---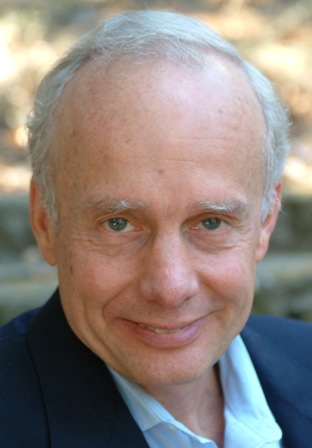 Steven G. Rush is a Fellow of The Business Forum Institute and is the Founder and Principal of Rush Quality Environments, a green-oriented company that specializes in creating healthy indoor environments. He graduated from Emory University with a BS in biology and a strong foundation in chemistry and has an MA from Duke University in Forestry, specializing in plant physiology. Steve was a general contractor for several years. He is a Registered Environmental Assessor with the state of California and has these certifications with the American Council for Accredited Certification: Certified Indoor Environmental Consultant, Certified Microbial Consultant, Certified Indoor Air Quality Consultant and Certified Mold Remediation Supervisor. He is a certified Asbestos Building Inspector. Steve has testified at arbitrations, mediations, depositions and in court as an expert witness concerning indoor environmental issues. He helps environmentally sensitive clients create healthy homes and workspaces. He also consults with builders and architects to make structures healthy and green.
---
William A. Sleeper is a Fellow of the Business Forum Institute and was a Founding and Charter Member of the original Business Forum. Bill is a University of California, Los Angeles MBA and CPA with broad experience in the financial arena. His early training was with the international accounting firm Coopers & Lybrand (now Price Waterhouse Coopers), becoming a Senior Audit Manager in Los Angeles and Honolulu. The balance of his career has been as Chief Financial Officer of public and privately-held companies, including the Bishop Trust Company, an independent trust company in Hawaii, Conrock Company a Fortune 1,000 building materials company and Specialty Restaurants Corporation, a national restaurant chain. Since 1986, he has been Chief Financial Officer for Mika Realty Group (formerly Mika Company), one of the top 20 property management and real estate development firms in Southern California. Bill is active in his profession and his community through the following organizations: Financial Executives International (Past President – Los Angeles Chapter), the American Institute of CPA's (Life Membership), the California Society of CPA's ( Life Membership) and the Kiwanis Club of Los Angeles (Past President and Treasurer)
---
Joseph Vaughn-Perling
is a Fellow of The Business Forum Institute and
is currently the Security and Authentication Capability Manager for British Telecom Global Services. He holds a B.S. in Psychology & Cognitive Science from the University of California Los Angeles and studied Law at the University of San Diego Law School. Prior to joining British Telecom he was
LAN/WAN Technologist for William O'Neil & Company
publisher of Investors Daily; and was Senior Consulting Engineer, (Global Security, Security Development & Legal Dept) at Infonet Services Corporation. Joseph is a Certified Information Systems Security Professional (CISSP) and a Certified Checkpoint Systems Engineer (CCSE). He is a Network Design Architect for fault tolerant globe spanning networks and applications and Member of the Board of Directors for International Networking companies.

---

Timothy P. Washington is a Fellow of The Business Forum Institute and is the founder of REACCT Corp. He is also currently the Senior Vice President of Bluegill Technologies LLC and was previously the Chief Executive Officer for Intelligent Broadband Solutions, LLC; President of PCI – Prolific Consulting, Inc.; and Vice President of Business Development for Citadel Capital Management Group. Timothy is skilled and experienced in all phases of venture life-cycle management from start-up to exit strategy. He also has extensive international experience in the field of Global Business Development and Information Technology Operations Management. Timothy studied Business Management, International Business at Morehouse College, Atlanta and is currently a Board Member for Verbosity Online LLC and the Fairhaven's Foundation.

---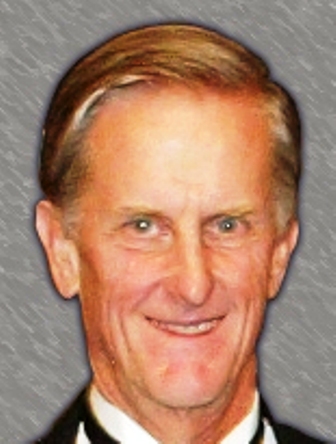 Bruce A. Westphal is a Fellow of The Business Forum Institute and, before he retired, was President and Chairman of Bay Alarm Company. Bruce graduated from San Jose State University in 1962 and attended executive development programs at Stanford University. He also completed the Owner President Manager Program (OPM) at Harvard University. He has also been active in Northern California including being Founder, President, East Bay Alarm Association, 1975 - 1982. Founder, Chairman, President and CEO, Security Network of America, 1988 - 1995. Certified Protection Professional, American Society of Industrial Security, 1977 - Present. Chairman, Member of Governor's Private Security Advisory Board, 1981 - 1993. President & Board Member, Western Burglar and Fire Alarm Association, 1975 - 1993. Councilor, Save The Redwoods League, 1999 - Present. Board Member & Trustee, Oakland Museum of California, 2005 – Present. Bruce also served as a member of the board of directors, Chairman of the audit committee and member of the compensation committee for Central Garden & Pet Corporation and he served as Chairman for 8 years, of the State of California's Private Security Advisory Board.
---
John H. Hathaway-Bates
Executive Director
The Business Forum Institute
John was born and educated in Oxford, England. He served with the Royal Air Force in the 1950's serving in Africa, the Persian Gulf and on the Arabian Peninsula. During the 1960's he was the lead singer with The Tribe, and later with The Foundation in Great Britain. He also held a contract as a song writer with Acuff Rose in Nashville, Tennessee. In the 1960's and the 1970's. John was recognized as one of the leading commercial Interior Designers in the United Kingdom, and he completed projects for multi-national corporations, restaurants and academic institutions. He also wrote the "Contract Procedure and Specification Advice" sections of the Architect's and Specifier's Guide Series (A4 Publications, Ltd.) and he innovated and wrote for The Office Planner (Benn Brothers Ltd.) He has published several articles on "Colour, Texture & Design", and once wrote a weekly Interior Design column for Westminster Newspapers Ltd. In the United States he wrote the "Executive Guide to Office Space Planning" for the American Management Association.

John has held positions as President, Managing Director or Corporate Vice President for multi-national corporations in the United Kingdom, the Netherlands and the United States of America. John moved to the United States in 1979; and in 1982 he founded The Business Forum in Beverly Hills, California. At the time of establishing The Business Forum, he was recognized as an accomplished Commercial Tactician on four continents. During his career John has been elected a Fellow of the British Society of Commerce, the Institute of Buyers, the British Institute of Directors, the British Institute of Administrative Accountants and the Institute of Purchasing and Supply; he was also elected to be a member of the British Institute of Marketing, the British Institute of Management, and the British Institute of Journalists

John has also written books on international and services Marketing, including: "Tactics" (Nerthus Publications Limited), and "How to Promote Your Business" and "How to Organize Your Marketing" (Asigan International Inc.) and "Fast Track Marketing in a Global Economy" (Van Nostrum Reinhold) He has published many articles and has lectured in both Europe and North America at Universities and to professional audiences on subjects ranging from business development and marketing to interior design.

John is also an artist and his paintings hang today in countries all around the world.

---
---
Editorial Policy
Nothing you may read on The Business Forum
web site should ever be construed to be the opinion of, statements condoned by, or advice from, The Business Forum Institute, its staff, workers, officers, members, directors, sponsors, shareholders or Members of the Fellowship. We pass no opinion whatsoever on the content of what we publish, nor do we accept any responsibility for the claims or any of the statements made within anything published herein. We only aim to provide an academic forum and information sourcing vehicle for the benefit of the business and the academic communities of the Pacific States of America and the World. Therefore, readers must always determine for themselves where the statistics, comments, statements and advice that are published herein are gained from and act, or not act, upon such entirely and always at their own risk. We accept absolutely no liability whatsoever, nor do we take any responsibility for what anyone does, or does not do, based upon what is published herein or upon information gained by the use of links to other web
sites published herein.
Please see our:
---
The Business Forum


California United States of America

Email: [email protected]
Webmaster: bruceclay.com
---
© Copyright The Business Forum Institute - 1982 - 2015 ** All rights reserved.
The Business Forum Institute is not responsible for the content of external sites.