"It is impossible for ideas to compete in the marketplace if no forum for
their presentation is provided or available." Thomas Mann, 1896
The Business Forum Journal
Crypto-Currency Castle Consummated

By Joseph Vaughn-Perling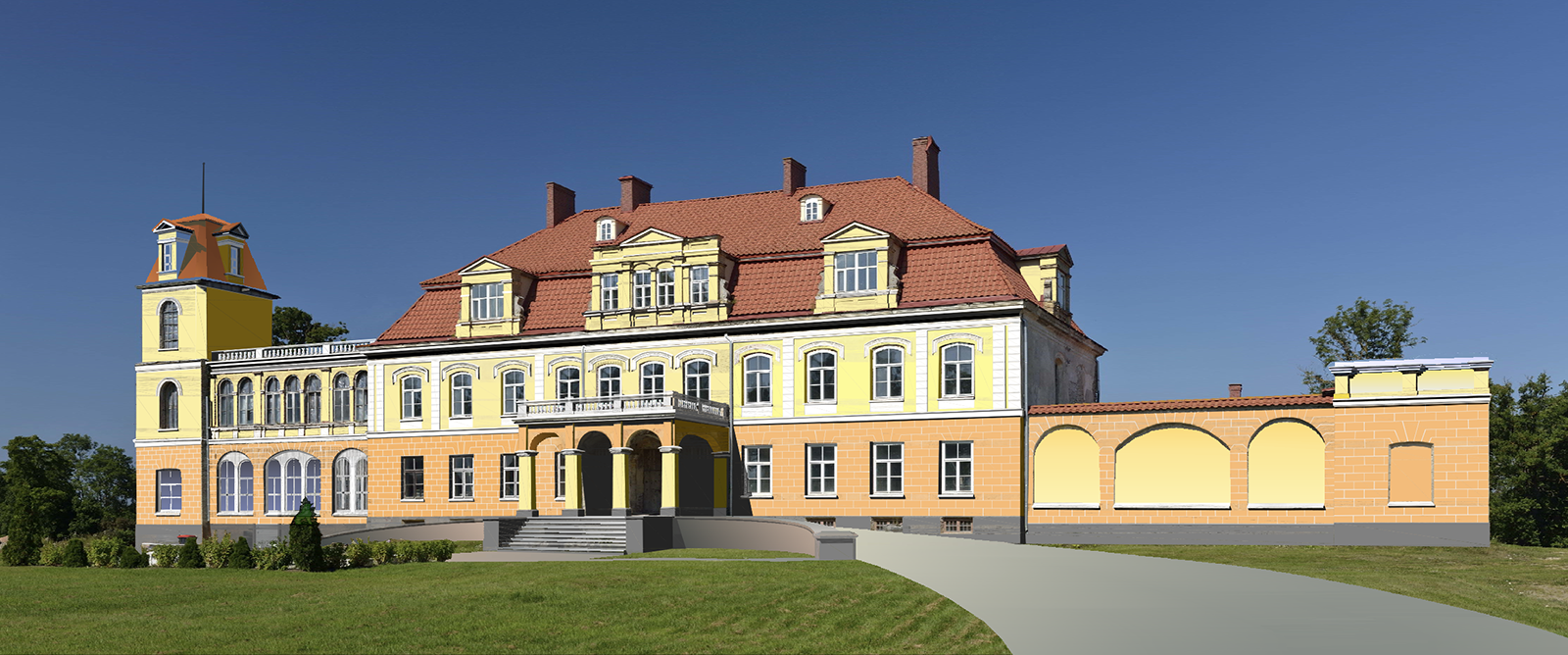 Grand Castle Malla Becomes the Bitcoin Supernode Perpetual Conference Center
One thing we can do to beautify this planet, is preserve our valuable heritage, at times enabling it to shine even brighter. Whether itís centuries-old buildings or natural landscapes, they can definitely provide some of the most conducive environments for great minds to connect over joy, wonder, play and rich array of experiences.
This week, February 28, 2014 marks the culmination of a momentous and historic transaction, a castle bought with Bitcoin earnings and dedicated to the support of Bitcoin innovation. Located in Estonia near the Baltic Sea the site is easily found by plugging Malla, Estonia into Google Maps and zooming in on the largest building you find, and there is it.
This Manor House was built in the 1600 and has been updated many times through the centuries, most recently to remove all the old soviet era accoutrements, reinforcing all the structures and updating the electricity and plumbing. The grounds include forests, gardens, and a number of support buildings which were formerly servant quarters, barns, stables and such.
While there are other budding centres of Bitcoin activity, and embassies in each of the great cities of the planet, this grand edifice stands unique as a philosophical philanthropic institution removed from the busy business of city commerce and provides a gathering nexus for the Bitcoin community to indulge in a more organic lifestyle. These accommodations are planned for Bitcoin dignitaries to engage each other in luxurious surrounds conducive to respite and retreat, contemplation, and the more strategic thinking such environs are destined to inspire.
The new Baltic Bitcoin Baron is none other than the prestigious Risto Pietila. This new nobleman successfully navigated the treacherous business of precious metal investing through his innovative startup SilverVault.net, and thrived. He then catapulted his fortunes through rigorous mathematical analysis and sagacious trading of Bitcoin. This magnanimous endeavor was enabled through the profits that ensued. Ristoís own rag to riches progression is appropriate to the enterprise of castellan restoration and he also personifies the progression of private currencies through the ages and into the future. It is right and proper that he be the man to cement this Bitcoin Supernode foundation in the ancient stones of Estonia.
The selection of location, Estonia, is the EU country with probably the most freedom. According to the CIAís world fact book, its small public sector and vibrant private sector boasts one of the highest per-capita incomes and GDP growth of Europe. Their hands-off approach to Bitcoin presents not only a magnetic attraction for monetary innovation, but also an expansive outer wall outside the formidable walls of this financial fortress. There is no doubt that these halls will host the most illuminated thinkers of our collective crypto-currency future for many decades to come.
---

Joseph Vaughn-Perling is a Fellow of The Business Forum Institute and is currently the Security and Authentication Capability Manager for British Telecom Global Services. He holds a B.S. degree in Psychology & Cognitive Science from the University of California Los Angeles and studied Law at the University of San Diego Law School. Prior to joining British Telecom he was LAN/WAN Technologist for William OíNeil & Co. publisher of Investors Daily; and was Senior Consulting Engineer, (Global Security, Security Development & Legal Dept) at Infonet Services Corporation. Joseph is a Certified Information Systems Security Professional (CISSP) and a Certified Checkpoint Systems Engineer (CCSE) He is a recognized Network Design Architect for fault tolerant globe spanning networks and applications and Member of the Board of Directors for International Networking companies.


---

Contact the Author: ~ Click Here

---
Return to
---


Search Our Site
Search the ENTIRE Business Forum site. Search includes the Business
Forum Library, The Business Forum Journal and the Calendar Pages.
---
Editorial Policy:
Nothing you read in The Business Forum Journal should ever be construed to be the opinion of, statements condoned by, or advice from, The Business Forum, its staff, workers, officers, members, directors, sponsors or shareholders. We pass no opinion whatsoever on the content of what we publish, nor do we accept any responsibility for the claims, or any of the statements made, within anything published herein. We merely aim to provide an academic forum and an information sourcing vehicle for the benefit of the business and the academic communities of the Pacific States of America and the World. Therefore, readers must always determine for themselves where the statistics, comments, statements and advice that are published herein are gained from and act, or not act, upon such entirely and always at their own risk. We accept absolutely no liability whatsoever, nor take any responsibility for what anyone does, or does not do, based upon what is published herein, or information gained through the use of links to other web sites included herein.

Please refer to our: legal disclaimer

---
The Business Forum
Beverly Hills, California, United States of America

Email: [email protected]
Graphics by DawsonDesign
Webmaster: bruceclay.com


---

© Copyright The Business Forum Institute - 1982 - 2014 ** All rights reserved.
The Business Forum Institute is not responsible for the content of external sites.