"It is impossible for ideas to compete in the marketplace if no forum for
their presentation is provided or available" - Thomas Mann, 1896
---
CYBERASSURANCE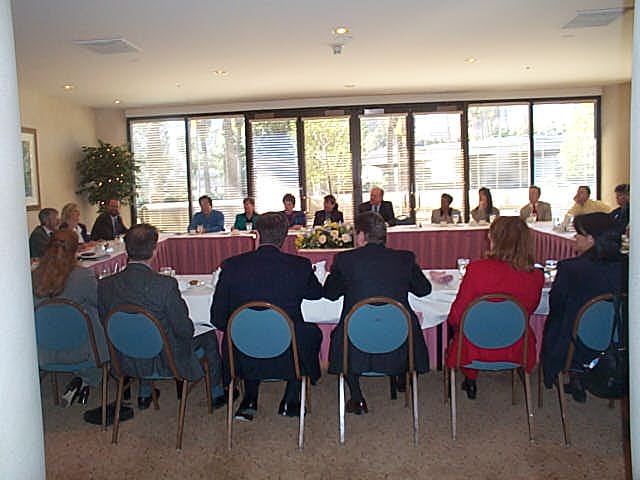 The Los Angeles Marriott Hotel
333 South Figueroa Street, Los Angeles
Sponsored by: Rand Corporation
The World today is managed in cyber space. Everything from banking to engineering is dependent upon electronic networks and it can be said the strength of most corporations and governments today is equal to the reliability of their systems. RAND Corporation is bringing its world-class research, analysis, and strategy skills to bear on one of the most vital corporate issues of the 21st century - enterprise and commercial cyber security. RAND's CyberAssurance team, drawn from RAND's highly successful Criminal Justice, Science and Technology, and Enterprise Analysis business units, offers tools to help firms' address their security needs.

This particular forum was designed primarily for insurance companies. Underwriters & Risk Managers especially benefited from attending; as we believe the certification process that was discussed at this meeting will become a major tool in the insurance industry in the future. RAND is now offering audits and certification in several areas, including: Financial, Privacy and confidentiality and Operational integrity assurance.

For a complete list of those who attended these forums or requested information on this topic because they were unable to attend, click here.
---
The Business Forum
Beverly Hills, California, United States of America


Email: j[email protected]

Graphics by: DawsonDesign

Webmaster: bruceclay.com



---

© Copyright The Business Forum Institute - 1982 - 2015 ** All rights reserved.
The Business Forum Institute is not responsible for the content of external sites.