"It is impossible for ideas to compete in the marketplace if no forum for
their presentation is provided or available."    Thomas Mann, 1896
---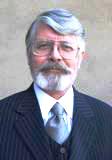 Letter from the President
April 2011


John Hathaway-Bates
President & Executive Director
---
The mission of The Business Forum Institute is to provide decision makers, leaders, policy makers, students and teachers in Business, Government and Academia all over the world, with access to facts, expertise, experience and qualified opinion that will assist them in their endeavors to achieve success ~ without any cost or any obligation.
---
Three points this month:
1. Say I wanted to invite you to lunch and to take part in a debate with your peers; what subject would you be most interested in and who would you suggest that I should approach to provide the experts?

You might wish to see what we have done lately at: http://www.bizforum.org/www_expt.htm

2. I am looking to build cadres of supporters on a geographic basis. If you have not already done so, please complete the form at: http://www.bizforum.org/sessions/database1.htm
3. Our World Information pages are drawing more and more visitors every month, and there is obviously no way that I can be in all 184 countries from which we draw visitors. So if you are active in Business, Government or Academia in a country other than the United States and would be interested in giving me half an hour a week to make sure that what I am putting up on the site is both accurate and current, please let me know.

John Hathaway-Bates
President & Executive Director
You can email me at [email protected]

You can telephone me at 310-550-1984
Web Site: http://www.bizforum.org

---
Home Calendar The Business Forum Journal Features Concept History
Library Formats Guest Testimonials Client Testimonials Experts Search
News Wire Join Why Sponsor Tell-A-Friend Contact The Business Forum


---

The Business Forum


Beverly Hills, California United States of America

Email: [email protected]
Graphics by DawsonDesign
Webmaster: bruceclay.com


---

© Copyright The Business Forum Institute - 1982 - 2013 All rights reserved.
The Business Forum Institute is not responsible for the content of external sites.

---