"It is impossible for ideas to compete in the marketplace if no forum for
their presentation is provided or available."    Thomas Mann, 1896
---
To Request a Proposal, with absolutely no obligation whatsoever of course, to organize a Meeting for You
---
Why Sponsor a Business Forum?
The Business Forum since 1982 has organized the only ongoing program for the introduction of new technology, ideas, products and services in cities throughout the Pacific States of America for senior decision makers in commerce, government and academia.
We suggest that before you read this page, you should read what our past Sponsors say about their experience using out program. To do so: Click Here
When a sponsor agrees to host a Business Forum Luncheon they are given the opportunity to showcase their accomplishments and expertise and if they provide us with an academic White Paper as well, and the benefits can be far greater than most first time sponsors ever expect.
We can bring a group of potential clients into a room on just about any subject in any major city on the West Coast of America; where they will be able to ask questions of an expert from your organization and gain a thorough understanding of what you are offering in the marketplace.
More important ~ we give the sponsor the opportunity to begin building a network.

The Business Forum gives a Sponsor Eight distinct benefits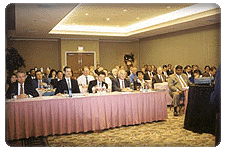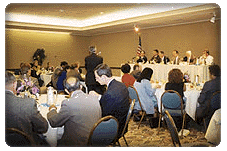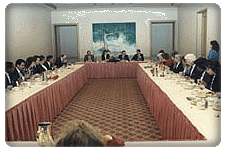 1. The Luncheon
The Sponsor can provide a list of organizations it wishes to receive an invitation, or a profile of the type of organizations it would like to see attend, or both. The savings of seeing between a dozen and three dozen specified potential clients at the same time gains maximum benefit from both the time of the Sponsor's key personnel and for their marketing budgets.
2. A Video of the Meeting that reaches across the World Click Here
3. A Personal Introduction to Key Decision Makers
A Business Forum event gives a Sponsor's representative a chance to meet in a professional business setting, that is also a social situation. Building upon this introduction is always easier than trying to approach a very busy decision maker in a straight sales situation.
4. The White Paper
Prior to the meeting (and as an attachment to the meeting report after the meeting) The Business Forum circulates the white paper provided by the Sponsor to it's list of high level decision makers by an emailing, with relevant contact information and a link to the Sponsor's web site, at the foot of the white paper. For an example: Click Here
5. Post Meeting Report
We always publish a report of every meeting we hold after the event and place it upon our web site and circulate it by email to our contacts, with links to relevant white papers and to the sponsor's web site.. For an example: Click Here
6. The Sponsor's Own Customer Service Activity
The Sponsor can of course gain extra mileage out of the program by choosing to email their own list of contacts after the meeting has taken place to report on the meeting that they held.
7. On-going Synergetic Marketing
Any white paper the Sponsor provides us with stays up on The Business Forum web site until it becomes obsolete and is therefore available to all future visitors to our web site. Therefore, anyone using our search feature using any word or phrase related to the sponsor's subject matter, would become readers of the sponsor's message.
8. The Image Factor
Strange as it may seem, having your organization listed as a Sponsor in the listing to the right of this text has proved to be a very good thing for gaining potential customer confidence.
---
How a Business Forum Luncheon is held . . . .
Whatever Meeting Format is used every Business Forum Luncheon runs in the same manner. Guest are asked to arrive at 11.45am and give their car to valet parking if they drove, thereby saving them the inconvenience of self parking in the middle of the day and helping us to ensure everyone is in the room prior to the 12 noon start time.
Once everyone is seated, the moderator spends a minute or so explaining how The Business Forum came into being and evolved into what it is today. Then the rules of the meeting are explained. The moderator then asks everyone to introduce themselves, beginning with the person to his left and going round the table until everyone has said who they are and the organization that they represent. The Scribe who we insist accompanies the speaker will be sat to the moderator's right with a view of the business cards of the guests, which will allow the Scribe to get every guest's request for further information and their concerns which will need further conversation, accurately noted.
The speaker will then take five minutes to begin the debate, after which the moderator will direct and control the conversation to ensure that everyone gets the opportunity to contribute and to voice their own concerns and needs. At precisely 1.30pm the meeting will end.
Even after almost three decades, often when we approach an organization that has never used The Business Forum before and tell them that not only are we able to reduce their marketing costs, but we will also provide them with such a high level of increased business activity they might not be able to handle it, to say that they are a little skeptical about this advice we offer would be an understatement. As has been said many times already, everyone wins with The Business Forum, but it is the impression gained by our guests which is the most important validation of our program. For if The Business Forum is to grow and continue to be able to assemble the right people, in the right place, at the right time to debate with the speakers provided by our sponsors and thereby establish a relationship with them that can continue for the benefit of everyone, then everything must always come together in the hour and a half a forum luncheon lasts.
The Business Forum is therefore simply a unique method of bringing to the table pre-qualified decision makers, who might not otherwise be available for the Sponsor to showcase their expertise to by any other means, in a non-threatening and friendly atmosphere. If you would like more information on what is entailed on your part to Sponsor a Business Forum Luncheon, and how your organization might benefit from doing so, please call us at or just Click Here to Email your request to us.
---
Therefore, The Business Forum only serves as a facilitator, allowing for focused information to flow from those who know, to those who need to know, under the oversight of a moderator who enforces fairness and continuity during the discussion and upholds the accepted rules of the group.
---
To Request a Proposal from us to organize a Meeting for You
---
Home Calendar The Business Forum Journal Features Concept History
Library Formats Guest Testimonials Client Testimonials Experts Search
News Wire Join Why Sponsor Tell-A-Friend Contact The Business Forum


---
Disclaimer
The Business Forum, its Officers, partners, and all other
parties with which it deals, or is associated with, accept
absolutely no responsibility whatsoever, nor any liability,
for what is published on this web site. Please refer to:
---
The Business Forum


Beverly Hills, California United States of America

Email: [email protected]
Graphics by DawsonDesign
Webmaster: bruceclay.com

---

© Copyright The Business Forum Institute - 1982 - 2012 All rights reserved.
The Business Forum Institute is not responsible for the content of external sites. Read more
---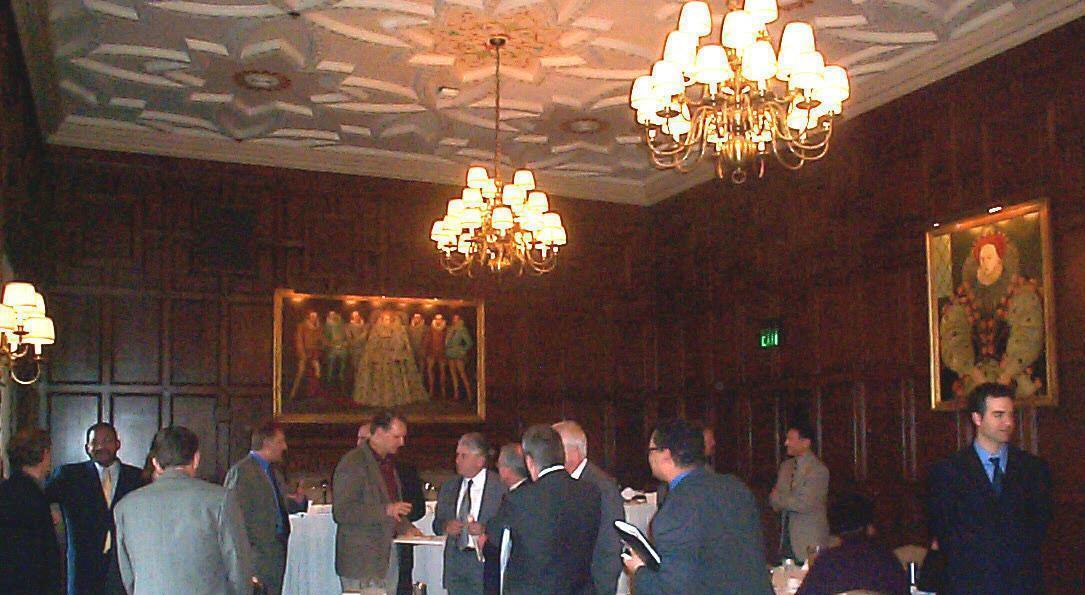 Our Sponsors have Included
3-Com Corporation
401(k) Advisors, inc.
AAI/ACL Technologies inc.
Aaron Brothers Inc.
acer America inc.
ADA Compliance Services
ADOBE SYSTEMS, INC.
Aerospace Aluminum inc.
Aerovironment Inc.
agile360, inc.
AIR QUALITY MANAGEMENT BOARD L.A.
Alburger Basso De grosz
Alder, Green & Hanson
Alliance Integration, Inc.
Allied Financial Software
Alydaar Software inc.
American Arbitration Association
American Contracting Services
American Export Trading COMPANY
American Honda motor company
American Medical Associates
American Psych Management
Ameriprise Financial
andersen consulting
aon consulting
ApertuS-carlton corporation
Arcus Data Security inc.
Arizona Public Service
array networks inc.
Arthur Andersen & Co.
Associates Insurance Concepts
Avacon corporation
AXIOM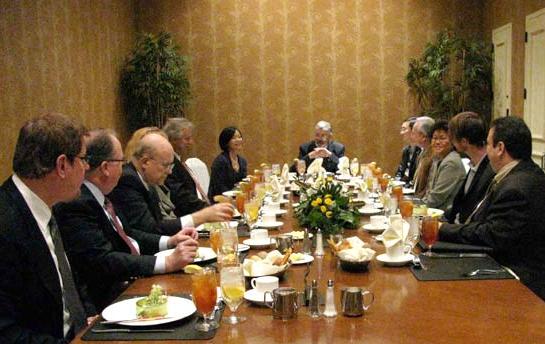 Baker Thomsen Associates
Bank Julius Baer
bank of America
Barclay Dean Interiors
Baton Rouge International
Bekins moving & storage company
Benefits Planning inc.
Bitkoo
Blue Cross of California
blue lance, inc.
Bold Associates
BP Chemicals/hitco corporation
BPS reprographics inc.
BRABEION software
bryant organization
BTA Advisory Group
Buck Consultants
California department of insurance
California mfg technology center
California export office
California - OFFICE OF strategic technology
Cambio Networks inc.
Cambridge management consultants
Cambridge Technology Partners
Candle Corporation
Canoga Perkins corporation
Cap Gemini (America) inc.
Capistrano hospital by the sea
Capp Care inc.
Carleton Corporation
Casparie Resources inc.
Cassidy Employee Services
Cast Management consultants
cch-knowledgepoint Inc.
Century Properties inc.
CH2M Hill corporation
Chaix & Johnson Inc.
Chatterton/Jezek PArTnErs
Chemical Waste Management
chiat/day inc.
Ciba-Geigy Corporation
cigna emploYee benefits
Cigna Health Plans inc.
Cisco systems, Inc.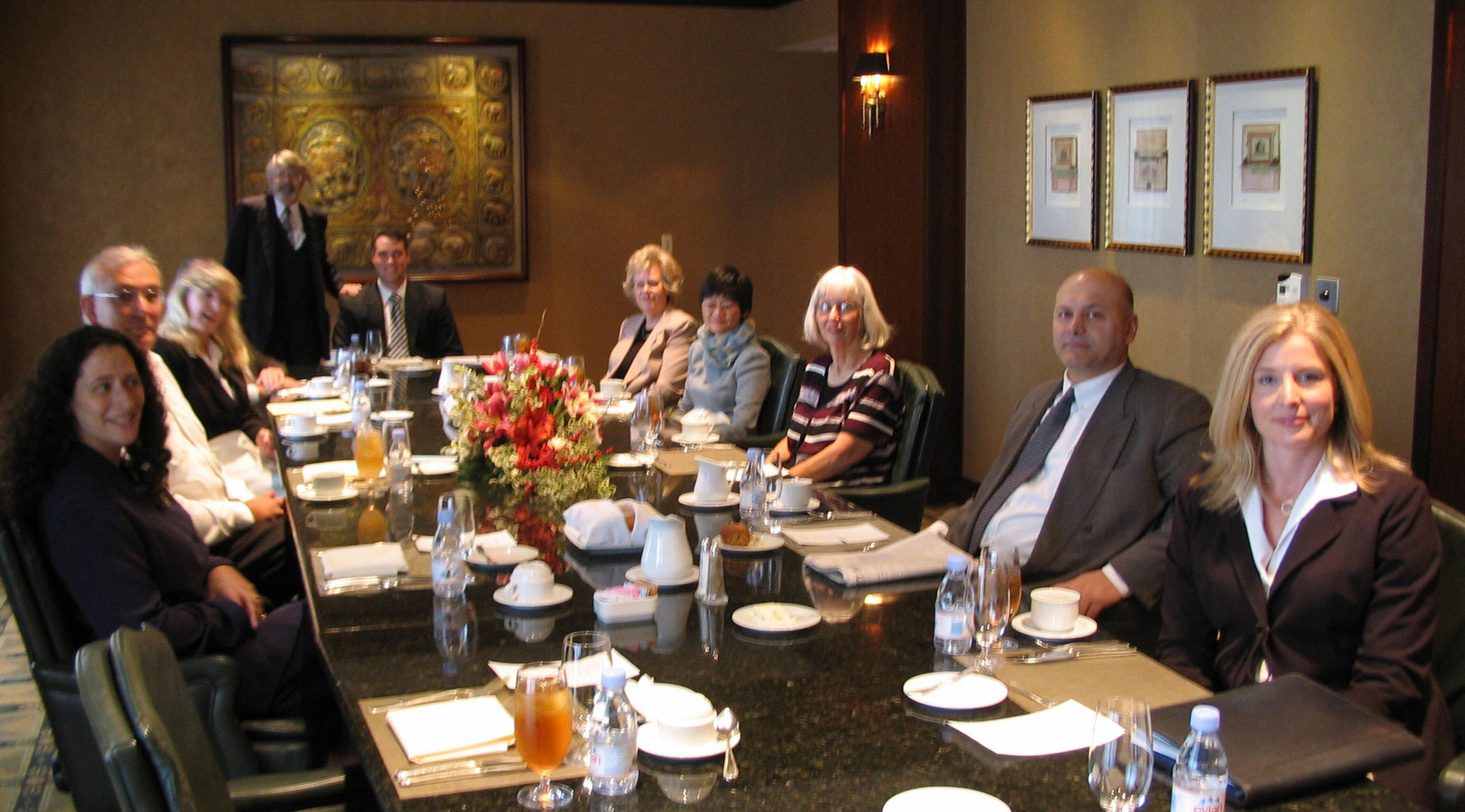 Commerce One Inc.
community care network
Compel
Compro Inc.
Computer Dynamics inc.
computer sales international inc.
COMPUTER SCIENCES CORPORATION
Compuware corporation
Concept Engineering Group
cooley godward
Coopers & Lybrand LLP
Corroon & black llp
Cotkin & Collins llp
CTR Business Systems, inc.
Cummins & White llp
Cygnus Solutions, Inc.
cybertrust, inc.
Cylink corporation
Data General corporation
Dawco Products, inc.
DCS Systems inc.
Decision Management Company
Deloitte & Touche llp
DELOITTE CONSULTING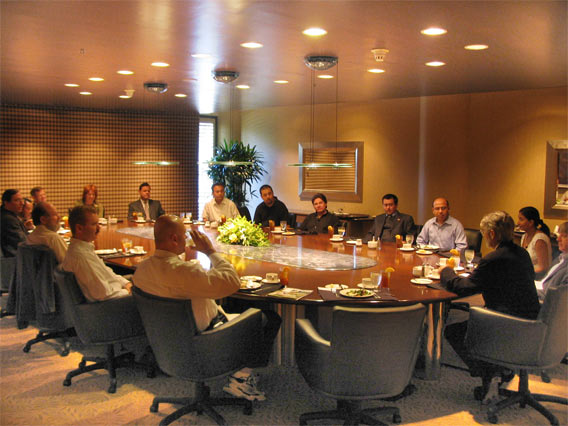 Det Norske Veritas
Deutsche Bank
Direction Focus
DMR Corporation
Dow Chemical company
DP Specialists inc.
Drug Prevention Strategies
dumonde solutions, inc.

earth technology corporation
ebi Solutions llc
Economic Research Institute
enhanced solutions corporation
Ernst & Young llp
execufit health programs
federal Bureau of Investigation
First Financial corporation
first union securities inc.
Fluor Corporation
Foster Higgins
FRONTBRIDGE INC.
Frozen Leopard Inc.
Fujitsu (America) corporation
Game Trackers Limited
gardner associates
Garland & Associates
geneva companies


Gensler & Associates
Geraghty & Miller
Gibson, Dunn & Crutcher llp
Guidance Software Inc.
Government computer systems inc.
government of canada
government of denmark
government of mexico
Government of Victoria, AUSTralia
Graham & James llp
Grancell Lebovitz llp
grey advertising
greg Stebbins consulting
Grumman Systems Corporation
Haight, Brown & Bonesteel llp
Handley-Walker Company
Hartsfield Company
HCL technologies America inc.
Health Net inc.
Healthcare Metropolis
Healthcare Evaluation
heller Ehrman llp
Higgins, Marcus & Lovett llp
Hill Brothers Chemical Company
Hitachi computer products inc.
Hoge, Fenton, Jones & Appel llp
Holman Professional inc.
holmes & narver inc.
HR Technology Inc.
IBM Corporation

IBM Crisis Response Team

IBM - Tivoli Group

IBM - Rational Software
icl International Computers LTD.
Imperial Bank
Industrial Relations inc.
Industry Network Corporation
InfoImage corporation
infomart, inc.
Innovative Resources inc.
INTELLITACTICS, INC.
Insight Consulting Group
Intel Corporation
intensive hosting/rackspace
interaction associates
Interface Flooring Systems inc.
Internal Affairs Inc.
International Fieldworks
International Rectifier corporation
Internet O.M.N. corporation
Investment Tax Strategies
Investor's Daily
it CRISIS SERVICES, INC.
J. Frank Consulting
Jayco interface technology inc.
Jennings Engstrand & henrikson
Jet Propulsion laboratories
John T Lynch Company
Johnson & Higgins
Kamer CONSULTING GROUP
Kanbay Inc.
Kansas City development council
KCI Computering, inc.
Kinsella Boesch Fujikawa llp
Kitsune Inc.
KMpG peat marwick llp
Kraim International inc.


Latham & Watkins llp
lee hecht harrison
Lek/Alcar Consulting Group
Liebert Associates inc.
logicon information corporation
Logicon Ultra Systems inc.
Los angeles police department
M1 Software inc.
Macco corporation
MascoTech-Norris corporation
Maxicare healthcare
McDonnell Douglas info systems
MCI communications corporation
mci systemhouse, inc.
Memco Software inc.
mercer Meidinger Hansen
Microsoft corporation
microvisions corporation
Millington & Associates
Mindatlas pty. ltd.
mirage networks, inc.
Morgan, Lewis & Bockius llp
Motek systems inc.
nasa
Navisite corporation
Nevada Development Commission

New Momentum, Inc.

nextera inc.
NI Industries Inc.
Norman Kreiger Inc.
Norris Environmental services inc.
Northrop grumman Corporation
northrop grumman data systems
Nossaman Guthner
Novell corporation


Omniplan Corporation
One Community, Inc.
pacific architects & engineers
Pacific Partners Inc.
Pacific States Casualty INS. co.
Palko Advertising inc.
panda software (Usa) inc.
parker Milliken Clark llp
PBS Corporation
PC Dynamics inc.
pcc consultants inc.
pdc Inc.
Peoples Associates inc.
PeopleSoft Inc.
Petra corporation
pettit & Martin
Physical Optics corporation
Pinnacle Strategy Group
pivotal corporation
plancorp project management
Platinum Software Corporation
Polak International
Preferred Health Network
Price Waterhouse llp
Progressive Business Systems
prolific consulting inc.
PSCA, Inc.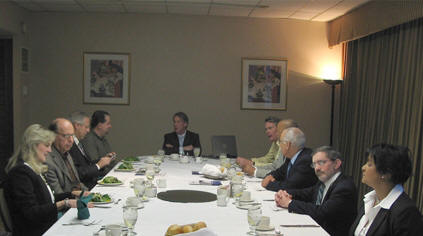 Rackspace Enterprise Hosting INC.
RAINBOW TECHNOLOGIES, INC.
Rand corporation
Red Brick Systems Inc.
remotenet corporation
rICOH eLECTRONICS, iNC.
Right Associates
Riviera Finance
RMA Associates
rockwell international
Rockwell Aerospace corporation
Rollins Hudig Hall
Roy F. Weston Inc.
Royal Danish Consulate
Safenet corporation
Science Applications International
sientifix corporation
Satulah Group
Schick Organization
SCS Engineers inc.
SCT inc.
SELECTICA INC.
sequent computers corporation
Service Intelligence Corporation
San francisco police department
Sidley & Austin llp
SIEGEWORKS INC.
Sierra Monitor Corporation
sierra systems inc.
SOFTWARE ag
Solarchem Environmental ltd.
Solsoft, Inc.
Solutions Plus inc.
southern California gas company
Spectria, Inc.
SSP litronic, INC.
state of Arizona
State of California
state of Oregon
State of Nevada


Steelcase corporation
Sterling Software corporation
storagetek corporation
Stradling Yocca Carlson llp
sullivan curtis monroe llp
sygate technologies, inc.
Symantec corporation
SYSTEM CENTRIX INC..
teamone employment services
techgnosis inc.
Teknowledge corporation
THE SEGAL COMPANY
Townsend & Townsend llp
Triadigm International

TriCipher, Inc.

unicare healthcare inc.
united nations business council
URS environmental Inc.
USPCI
Vision Consulting USA, Inc.
Waldowski stunkel & arendt
watson wyatt worldwide
Webridge inc.
WEIL & COMPANY
WESTECH GEAR CORPORATION
Western Medical Review
Whittaker Controls inc.
Wiggins & Co.
William M. Mercer & co.
Wilson Technologies Inc.
WorldFree, Inc.
XIonics corporation

Zeus Technology, Inc.
Zobrist Consulting Group
---
This is only a partial list of Organizations, Governments
and Corporations that have sponsored speakers for
Business Forum Luncheons, Debates & Conferences
---