"It is impossible for ideas to compete in the marketplace if no forum for
their presentation is provided or available." † †Thomas Mann, 1896
---
---
Articles from The Business Forum Journal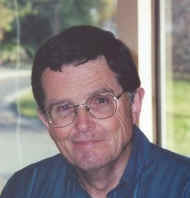 AGRICULTURAL ECONOMICS OF THE PACIFIC STATES
By Duane Paul
SOME CONTRIBUTIONS OF & THREATS TO CALIFORNIA AGRICULTURE
It has become trite to talk about California's economic rank comparable to the seventh largest nation in the world, slightly smaller than China and more than a third larger than Brazil, the eighth largest country. The place of the state in international circles has been established for many years and is the result of the confluence of factors which, combined, give California a dominant position in many global industries.
While the roles of computers, aerospace, instruments, and a variety of other products key to California's global dominance are well known, the role of California agriculture is not. California agriculture is a $30 billion per year industry. California farmers have combined sophisticated technical advances with naturally-favorable climate, fertile lands, water, and capital into a very productive, efficient system which produces more than 250 different crops, including a wide variety of vegetable, fruit, nut, and livestock products not grown elsewhere in the United States (for example almonds, raisins, prunes, and many vegetables) or the world. Agriculture provides or supports nearly nine percent of total jobs in the state, including agricultural production and linked industries. Within the Central Valley, including both the San Joaquin and Sacramento Valleys, it provides or supports almost a third of total jobs.
The Central Valley is by itself the most important agricultural region in the country. However, other regions of the state also have key agricultural roles, including Southern California. For example, two of the top five California counties for vegetable crop production are in the Southland (Imperial and Ventura), as are three of the top five for nursery products (Los Angeles, Orange, and Ventura) and for livestock (Imperial, San Bernardino, and Riverside) and poultry products (Riverside, San Diego, and San Bernardino).
Many industries are linked closely to agriculture, including suppliers of inputs such as seed and farm machinery, shippers, and banks and other financial institutions. Hence, every dollar of agricultural production sets off a cascade of buy-sell ripple effects through the local economy. For greenhouse and nursery products in Southern California, for example, a $1,000,000 increase in output adds a total output of $1,493,000 to the region and supports 28 jobs. Similarly for vegetables, a $1,000,000 increase in output adds a total output of $1,671,000 to the region and supports 21 jobs.
California agriculture is important not only to the vigor of the local economies in which crops and livestock products are produced. It is also important to the state's and country's balance of payments. California agriculture (including only products grown or raised in the state) accounts for more than 12 percent of total U.S. agricultural exports. The state provides all or nearly all of the U.S. exports of such crops as raisins, walnuts, almonds, garlic, artichokes, broccoli, celery, and strawberries. In 1998, exports of California-produced agricultural products and related food products were eight percent of total California-produced exports. They ranked behind only electronics, computers, transportation equipment, and instruments; they ranked ahead of chemicals, fabricated metal products, rubber and plastics, apparel, and all other traded goods.
California is an agricultural gateway to the Pacific Rim. The state's largest export market is to Japan, followed by Canada, Korea, Hong Kong, Germany, the United Kingdom, Taiwan, China, Indonesia, and Mexico. The Pacific-bordering countries account for fully one half of total exports of California-produced agricultural products. California is in a unique geographical position to benefit from growing trade flows between the United States and other Pacific-based countries. The benefits flow well beyond the state's borders.
Despite its abundance and unique domestic and global positions, California agriculture is vulnerable to both manmade and natural threats. As the state's population has climbed to almost 35 million, large amounts of prime farmland have been converted to homes, roads, schools, businesses, and other non-agricultural uses. Continued population growth, particularly in the inland regions of the state, will put further pressure on farmland resources.
Moreover, increased emphasis on environmental protection has permanently and significantly reduced the amount of water available for California agriculture. If the state were to sustain a drought of the magnitude suffered from 1987-1992, many agricultural regions would be severely affected. Rather than a 27 percent average water shortage in the last drought, California agriculture would suffer a 50 percent shortage now because of environmentally-based restrictions. For comparison, in 1991 alone, 237,000 acres of cropland were not planted in the San Joaquin Valley because of the drought, another 16,000 acres were abandoned completely, and another 125,000 acres of crops suffered reduced yields. Agricultural production in the San Joaquin Valley fell by $287,000,000, triggering an additional loss in the region of $264,000,000. Were the 1987-1992 drought to repeat today, the losses would be much greater and would affect virtually every part of the state even more severely than before.
California agriculture is a key player in both the domestic and global agricultural markets. It has been the leading agricultural state in the country for 50 years and has benefited from climate, soils, capital, and inventive farmers. It has been pivotal in the development of the state and remains the dominant sector in the Central Valley. It has regularly produced a tremendous diversity of healthy products unmatched elsewhere in the world and at bargain prices. Like other global industries, however, California agriculture must remain efficient and competitive. Farmers have shown their ingenuity in producing more from each acre of land. However, that ability rests closely on the continued availability of productive land and water, both of which are vulnerable in many parts of the state. The threats are real, and the potential impacts are huge.
---
About the Author:
Duane Paul is a Charter Member of The Business Forum. He has 28 years of experience in financial analysis, agricultural economics, industry and resource analysis, benefit-cost analysis, land-use planning, and environmental analysis.
Duane joined NEA in 1991, and since that time he has directed or participated in more than 50 major studies for that organization. These varied projects have included critical issues of resource use and efficiency, environmental impacts, benefits and costs, economic and social impacts of resource shortages, and policy analysis. He also has directed studies to analyze the economic impacts of legislation at the federal and state levels.
Duane has directed or contributed to many benefit-cost studies in the Pacific States of America. He has, for example, helped to assess the regional economic impacts and benefits and costs of rules and regulations implementing legislation applying to federal water projects. He has also completed benefit-cost analyses of proposed flood control projects and of proposed irrigation systems on several Indian Reservations. His background in commercial banking complements his experience and education in economics. When Duane first became involved with The Business Forum in the mid-1980's he was employed as the Chief Economist, Southern California Region, with the Bank of America.
---
Previous articles from Duane Paul
California Water Transfers & Water Rights
---
BACK TO Articles from The Business Forum Journal
---


Search Our Site
Search the ENTIRE Business Forum site. Search includes the Business
Forum Library, The Business Forum Journal and the Calendar Pages.
---
Disclaimer
The Business Forum, its Officers, partners, and all other
parties with which it deals, or is associated with, accept
absolutely no responsibility whatsoever, nor any liability,
for what is published on this web site. Please refer to:
---
Home Calendar The Business Forum Journal Features Concept History
Library Formats Guest Testimonials Client Testimonials Experts Search
News Wire Join Why Sponsor Tell-A-Friend Contact The Business Forum

---
The Business Forum
Beverly Hills, California U.S.A.
†

[email protected]
webmaster: bruceclay.com