"It is impossible for ideas to compete in the marketplace if no forum for
their presentation is provided or available."    Thomas Mann, 1896
---
---
Articles from The Business Forum Journal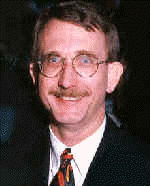 IT ARCHITECTURE - FOR SMALL & MID-SIZED FIRMS


By Steve Huhta

In the new Information Economy, the speed and accuracy of decisions are increasingly important for business success - especially because fast time-to-market has become so important. This is as true for small and medium-sized businesses as it is for large corporations. However, smaller companies have the additional challenge of needing to leverage limited resources. For these players, a well-defined information technology (IT) architecture can convert a potential business threat into an opportunity by providing:
Faster decision making through the reuse of corporate knowledge associated with the management of information

Flexibility in realigning IT in response to changing business challenges

Alignment between business goals and IT strategies
Moreover, good business decisions increasingly rely on the availability of good business information - for example, customer account information - and the technology used to access, manage, and understand such information. In order to leverage information to support the best possible decisions, an organization must look after its business information in the same way it looks after any other important business asset. The most important "tool" to link decision-making with the appropriate supporting information is a well-formulated architecture. A properly designed IT architecture also help "future-proof" your expensive technology decisions by ensuring that technology acquisitions are made in association with your organization's long term business goals and objectives. Trying to align an organization's IT investments with its business goals without an IT architecture is like trying to build a house without a set of blueprints!
IT Architecture for Smaller Companies
This article introduces a series of articles in which I discuss IT architecture from the viewpoint of small and medium sized businesses. Unlike most material written on the subject, this series answers questions that are important to smaller companies, such as:
How much IT architecture is "enough" for your organization?

How many and what kind of business resources should be invested in IT architecture?

What business value can IT architecture provide?

How can IT architecture help you manage IT investments?
Every organization, large or small, needs to have an IT architecture, but how each organization implements the architecture on a tactical level is different. To understand how tactical implementation differs between organizations, we must first understand what architecture is. Therefore, this series of articles begins with a general discussion about what architecture is and why it is important. This initial article focuses on the following three topics.
What is Architecture?

Why do I need Architecture Now?

What is the value of IT Architecture?
The first topic is "What is Architecture?" Answering this question is the initial step toward realizing the value of IT architecture to your organization. I use both a simple, concise definition and a generalized architectural model to introduce the concept of architecture. The model acts as a tool that outlines a process that begins when business pressures cause a company to face new business situation or driver - for example, a shortage of parts arises when a fire closes a major supplier's plant. These drivers result in business function impacts with implications unique to a particular company. The model ends with the implementation of a response designed to address the company-specific implications. It is business decision-making that determines a company's response to business drivers. Furthermore, these decisions determine whether the original business driver resulted in a business opportunity or a business risk.
I then associate the generalized architectural model to the concept of Enterprise Architecture. Enterprise Architecture is an overall view of key enterprise strategies and their impact upon business processes. It provides business value by fostering alignment between business, information, process, and technology strategies. As the last step, IT architecture is placed into perspective as an integral component of Enterprise Architecture.
The second topic answered in the first article is the critical question of "Why do I need Architecture Now?" Every day, the business environment places more and more pressures upon the enterprise. The sources of these pressures are varied. They range from the acceleration of technological change to increased and intensified competition - often seeming to arise from nowhere. Yet whatever the combination of pressures, the result is the same: business complexity is increasing. For instance, building and maintaining a qualified IT staff has become difficult due the shortage of trained professionals and the constant requirement to train the staff in new technology. In addition to these ongoing problems of availability and training, there is also a growing list of technology components required to meet basic business requirements, and the IT vendor market is undergoing both expansion and consolidation. Businesses need IT architecture now to help them manage this increasing complexity. The longer an organization waits, the more complex the business and technology environments become, and the more difficult it becomes to implement an IT architecture.
The last question explored in the first article is, "What is the Value of IT Architecture?" This discussion paves the way for effectively measuring the business value of IT architecture. There is no intrinsic value to architecture. Rather, the value of architecture is derived from the business value it brings to the enterprise. By understanding its value, better decisions can be made as to the appropriate level of time, money, and people resources to invest in the development, implementation, and maintenance of an IT architecture. Some of the many benefits include:
Increasing speed of decisions associated with new business conditions

Facilitating change by reducing IT complexity

Faster decision making, with less associated risk by providing the reuse of corporate knowledge associated with the management of information
The second article in the series delves deeper into the meaning of IT architecture and how it helps facilitate business decision-making. Again, the generalized architecture model - presented in the previous article - is employed as the basis for defining IT architecture. In addition, I introduce a six-step maturity model. This maturity model simplifies and identifies the stages through which an IT architecture passes as it matures. For example, at Stage 0 (Chaos), an organization knows it has a problem but is not sure what is wrong. In the middle Stages 1 through 4, the architecture is refined for the particular needs of the organization. By Stage 5 (Renewal), the architecture has matured to the point where emphasis is placed on answering the question "What's Next?" The discussion for each stage is placed in context from the point of view of small and intermediate sized companies.
In the discussion about how IT architecture helps a business solve problems, I discuss the effects it has upon an organization. One effect is that IT architecture enables an organization to see the "big picture" of how IT initiatives relate to the overall goals and objectives of the organization. Rather than the organization approaching a set of projects as a bunch of discrete "one-off" problems, and using a host of different technologies to address these problems, IT architecture enables decision-makers to view projects holistically and in light of overall business goals. This is important because one-off solutions produce a technology infrastructure rife with redundancies and support challenges. For instance, different project solutions may incorporate separate database technologies that are incompatible with one another. These incompatibilities then create a "Tower of Babel" collection of communication issues where different business applications are unable to communicate with one another.
The task of building an IT architecture is very similar to that of building of a new house. For instance, before beginning either scenario, objectives need to be defined. Likewise, for both scenarios decisions are required for question such as:
How much do you want to spend

Who's involved and what is their role?
Building and Maintaining an IT Architecture
The next two articles in the series outline the process of building an IT architecture appropriate for small or medium-sized enterprises. Identified and explained are the specific elements required for building an IT architecture. Some of these elements, such as principles and practices, set the foundation needed to develop an IT architecture appropriate to a specific organization. Other elements, such as standards, define the building blocks that constitute your IT infrastructure. I explain how an IT architecture consists of both "verbs" and "nouns." The "verbs" are the processes required to communicate, govern, renew, and innovate the architecture. The "nouns" are the content deliverables - standards, technology infrastructure and strategies, to name a few - resulting from the IT architecture.
After exploring how to build an IT architecture, the subsequent article consider how to keep that architecture "fresh," in other words, how to keep the architecture from becoming stale and outdated as business pressures change. Because business pressures are constantly changing and new ones arising, businesses must implement a renewal process to keep their IT architecture relevant to the organization's changing needs. Without this continuing focus on relevancy, the architecture ceases to provide appropriate business value. This discussion about IT architecture renewal centers on a set of techniques for maintaining freshness and the considerations - such as cost and business disruption - for adopting new architecture components.
Finally, I will examine the role of innovation in the IT architecture renewal process. Innovation enables businesses to pursue and maintain competitive advantage. Innovation acts as the "common ground" between business strategy and IT strategy. It pulls both together toward a partnership. Such a partnership is critical by moving IT away from doing what it has always done. Innovation can pull IT out of the status quo "rut."
How smaller companies exploit innovation depends on factors such as:
Business strategy

Available resources

Organizational culture
This article explores method for smaller companies to integrate innovation into their IT architecture.
---
About the Author:
Steve Huhta is a Fellow of The Business Forum Association. He is currently the Contracts Manager with the Contracts Services Department of the Russell Investment Group. Russell is a global financial services firm with headquarters located in Tacoma Washington.
Steve holds a BS, Computer Science (with distinction), Washington State University, an MBA from Pacific Lutheran University, and a Masters Certificate in Commercial Contract Management from George Washington University.
Steve's career includes 30+ years of experience in Information Technology across a variety of industries - including aerospace and forest products - and for both large and small companies. His varied experiences include application development, business IT planning, process change and improvement, development and management of customer centric support and help organizations, definition and implementation of IT-focused internship programs, IT asset management, IT innovation planning, IT metrics, IT Architecture, and contract management. Steve also volunteers his time and effort to advise several non-profit organizations during their planning and acquisition of computer technologies.
---
BACK TO Articles from The Business Forum Journal
---


Search Our Site
Search the ENTIRE Business Forum site. Search includes the Business
Forum Library, The Business Forum Journal and the Calendar Pages.
---
Disclaimer
The Business Forum, its Officers, partners, and all other
parties with which it deals, or is associated with, accept
absolutely no responsibility whatsoever, nor any liability,
for what is published on this web site. Please refer to:
---
Home Calendar The Business Forum Journal Features Concept History
Library Formats Guest Testimonials Client Testimonials Experts Search
News Wire Join Why Sponsor Tell-A-Friend Contact The Business Forum

---
The Business Forum
Beverly Hills, California U.S.A.
 Telephone: 310-550-1984

[email protected]
webmaster:
bruceclay.com