"It is impossible for ideas to compete in the marketplace if no forum for
their presentation is provided or available."    Thomas Mann, 1896
---
---
Articles from The Business Forum Journal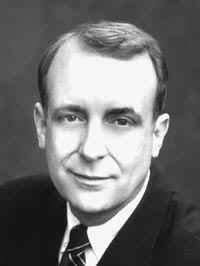 PENSIONS & RETIREMENT PLANS
By Guy Baker
SHOULD I HAVE A BROKER?
Every year, on the anniversary of the 401(k) plan, this question comes up. Sitting there in Part 1, Question 2 of the 5500 is compensation your plan has paid a Broker during the past 12 months. Why? Why are we paying this Broker 25-50bp on average to represent us? What does he do to earn his/her compensation? Ever asked that question? Ever gotten a satisfactory answer? If you are like most of the companies we meet, the answer is a resounding NO!!!!
The more important question is not related to YOUR Broker. The real question is do you need a Broker? Once you have determined the answer to this question, it becomes a matter of finding the RIGHT Broker.
Having been a Broker for qualified plans for over 30 years, I would like to share with you some insights. Maybe my experiences and perspective will give you additional information as you contemplate the answer to this question.
Let's look at some of the common complaints and problems we see regularly among the clients who are referred to our firm.
First: Not all plans are created equal. I know this may come as a shock to you, but some plans are more expensive than others. We have seen a wide range of expenses for these plans. If the plan is not as well designed and not administratively efficient, this can cause internal conflicts and cost hours of frustration and angst. I could not begin to tell you the number of complaints we hear about plan services. "Participant statements are late, often inaccurate, they don't have enough detail, no one seems to react to my concerns, I can't reach anyone to help me." Ever said any of those things?
Second: Things change. How many ERISA interpretations, DOL regulations, Congressional laws have been passed in the last 10 years that have affected your plan? We see many companies with plans totally out of compliance and they didn't know it. Compliance is the great disaster in 401(k) plans. ERISA attorneys will tell you virtually every plan they review is out of compliance. We have heard HR Directors complain that "their other vendor never made them do that!" We often wonder whether the client really understands the potential downside to noncompliance?
Third: Trustees are at risk. As fiduciaries to your plan, it is important you know there are certain requirements that must be maintained to eliminate the potential for legal redress. Plan investments are not a passive review. Trustees need to take an active role and make certain each investment account meets the "prudent man" standard. DOL 404(c) offers a safe harbor exemption to trustees, but few if any know how to safely utilize this regulation. This safe harbor only addresses access and diversification. It does not address performance.
Fourth: Employee education means education not information. How many of your employees truly understand how to use the plan to their benefit? Sure, vendors come in periodically and present additional information about the plan. But is it educational? Are the employees learning anything they can apply to their own betterment? We find most "educational" programs are solely aimed at explaining the funds. Very little time is spent showing employees how to use the plan, what asset allocation is, how much they need to retire comfortably and what fund allocation/selection would be best suited to their risk tolerance? Plans that are not providing access to this information are taking undo risk.
What to do? As a plan fiduciary and perhaps a trustee, it is important you understand the risk implications and problems associated with these four issues. It is even possible to be held personally liable for some mistakes. A good Broker can be of great assistance in helping the plan committee avoid many of these pitfalls.
---
About the Author:
Guy is a Fellow of The Business Forum Association. He is Managing Director of BMI Consulting, a national consulting group with offices in 20 major cities. He recently founded the Business Success Institute formed to train agents to be fee consultants for business succession planning. He is also Managing Director of ALIMO a vertical and senior life settlement marketing company headquartered in San Antonio Texas.
Guy graduated from Claremont McKenna College (BS/Economics-1967) and the University of Southern California (MBA Finance-1968). Guy earned the Chartered Life Underwriter (CLU) in 1972 and Chartered Financial Consultant in 1981. He also holds a Master's degree in Financial Services (MSFS), a Masters in Management (MSM) and an RHU (Registered Health Underwriter). He is also a Certified Family Wealth Counselor (CRWC).
A frequent writer and speaker, Guy has spoken all over the world. He has written five books, including "Why People Buy," "Investment Alchemy" and "Baker's Dozen - 13 Principles for Financial Success." The BOX™, an easy to understand discussion about the fundamentals of life insurance, has sold over 50,000 copies. In addition, he has developed an 8 cassette business training album, called "Market Tune-up", to assist professional agents in their quest to increase sales productivity.
---
Previous articles by Guy Baker:
Are you at risk as a Fiduciary?
---
Visit the Authors Web Site
Inquiry Only - No Cost Or Obligation
---
BACK TO Articles from The Business Forum Journal
---


Search Our Site
Search the ENTIRE Business Forum site. Search includes the Business
Forum Library, The Business Forum Journal and the Calendar Pages.
---
Disclaimer
The Business Forum, its Officers, partners, and all other
parties with which it deals, or is associated with, accept
absolutely no responsibility whatsoever, nor any liability,
for what is published on this web site. Please refer to:
---
Home Calendar The Business Forum Journal Features Concept History
Library Formats Guest Testimonials Client Testimonials Experts Search
News Wire Join Why Sponsor Tell-A-Friend Contact The Business Forum

---
The Business Forum
Beverly Hills, California U.S.A.
 Telephone: 310-550-1984

[email protected]
webmaster: bruceclay.com