The Khanlarian

s
Go Directly to Chapter One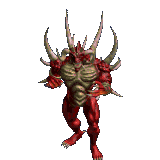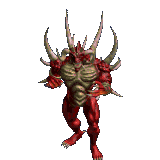 The Golden Book of Khanlar
Lost in time, Khanlar is a land where Guardians of an Ancient Knowledge face the superstitions, bigotry and dogma of the Priests who have controlled Church and State for more than a millennium. It is a society where only a few Aristocrats have control of their own destiny, in a land of independent States that are ruled by a handful of hereditary Princes, who continuously compete with each other in an ongoing intrigue of Battles, Treaties and ever changing Alliances. In the Palaces of Khanlar's many City States the Princes and Bishops who control the lives of all the people, vie with each other in the Art of Excess. Yet it was not always so . . .
When the flood that was to destroy all of the Ancient World was at it's height, the Goddess Herthe plunged her hands into the ocean and she brought forth Khanlar from the waters. Then Herthe gathered up her most devoted followers, along with their wives, children and kinfolk and also their servants, slaves and livestock and then she brought them to Khanlar. And to each of her followers Herthe gave a Nation, telling them to rule the people therein in her name and to her honor for all time. So did Herthe create the land of Khanlar and populate the Nations. . .
---
---
A Novel by John H. Hathaway-Bates
Table of Contents
Recuperation
The Simple Life
The End of the World and Beyond
Lost in the Backwoods
Ruler of the Known World
Controlled Anarchy
The Wife of a Charcoal Maker
The End of Tranquility
Council of War
CHAPTER 8 – MANATOR THE GUARDIAN
Manator's Tale
City of Dismay
From Shame to Respectability
The Arrow
The Last Prince of the Royal Blood
CHAPTER 10 - . . AND IF THERE WERE NO GODS
A Just Code
If Not Yourself , Then Who
The Ancient Game of Khanlar
An Ancient Knowledge
A Journey Abroad
The Khan's Guard
A Miracle at Kiba
A Quiet Garden
CHAPTER 11 – REBIRTH OF THE BROTHERHOOD
A Mean City
The Prince of Atare
CHAPTER 12 – HISTORIES OF UNKNOWN PEOPLE
A New Order of Things
Karidan the Farmer
Jakrin the Tailor
Hatren's Wagon
Preparing to be the Khan
A Great and Honorable Cause
Before the Storm
CHAPTER 13 - PRINCE, PRIEST OR FOOL
Creating the Base
A New and Better Future
And the Legions Build
Where Stands a Wife at the Start of a Campaign?
A Worldly Agent
A Different World
A Merchant Prince
The Monks of Mansa
The Village of Grandar
The Most Beautiful City on Earth
A Holy Battle Plan
Absence Intensifies Change'
The Paradox of a True and Trusting Life
A New Order of Things
A Life Without Recognition
Who Wears the Crown
Embarkation
CHAPTER 16 – ESCAPE FROM DESPAIR
Imperial Confusion
Victory Eases Further Victory
Garrison
The Surrender of Goja
Iregana Matek, Citizen of Vanzor
The Apostle Jiranir
General Jarandar
Jilitar the Stone Mason
Parsis the Slave
Liana the Beggar Girl
The Romance of Spring and Autumn
Tomak the Warrior
All Debts are Tallied
Outlaw and Aristocrat
A Future is Made Not Won
Tactics
Nature Bows to No Man
Double Bluff
Night March
Someone Always Loses
CHAPTER 19 – BUILDING THE PEACE
Satisfaction is the Greatest Prize of Victory
The Meeting
A Fall from Grace
There are None so Blind as the Uninformed
The Treaty of Kitania
CHAPTER 20 – LIFE NEEDS TO BE LIVED
The Director General
The Feeding of an Empire
Willamir the Game Warden
Lamor Jazerian" The Policeman
The Bargee
Malinda's Downfall
CHAPTER 21 – BALANCE AND COUNTERBALANCE
From Grace to Damnation is but One Step
The Grand Ball
From a Woman's Point of View
A Mentor's Advice
Counter Attack
The Outlaw Brigade
The War Room
Fate Sometimes Laughs
Right Place, Wrong Time
Enemies Sometimes Look Like Friends
Prayers and War Cries
A Soldier's Best Friend is Luck
Sometimes the Gods Sleep
Beyond Understanding and Forgiveness
Retribution
Tarigan the Shepherd
Sergeant Brador
Farigor's Orchard
Prince Gregorian of Atare
Battle Play
The Herald of Khanlar
The End of an Era
Confinement on Pazor
The Khan's Council
Never Underestimate the Power of Vengeance
Power is Only of the Moment
Epilogue or Prologue
A New and Uncharted Future
© Copyright John H. Hathaway-Bates - 2000 - Beverly Hills, California USA