"It is impossible for ideas to compete in the marketplace if no forum for
their presentation is provided or available."    Thomas Mann, 1896
---
---
Articles from The Business Forum Journal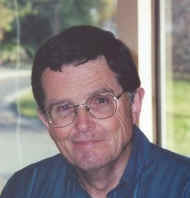 AGRICULTURAL ECONOMICS OF THE PACIFIC STATES
By Duane Paul
WATER SUPPLY RELIABILITY & PRICING
There have been disturbing signs of a renewal of California water wars despite (or perhaps, in part, because of) recent legislative changes such as the Central Valley Project Improvement Act (CVPIA) and CALFED. In the San Joaquin Valley, opening shots have been fired in a major water rights dispute between two large water agencies. In Northern California, a city and environmental groups have tried to force a major agency to restrict water use. In Southern and Northern California, property developments have been held up because of insufficient water supplies. The issues, sufficiently complex to fill more than 5,000 pages of the CALFED EIS document and hundreds of thousands of pages in other articles, books, statutes, magazines, newspapers, and reports, eventually distill down to who gets how much water and at what price. Behind that overriding question are the supply and demand elements of California's water industry - mushrooming population and very few increases in developed water supplies. It was put eloquently in an editorial in the September 2 edition of the Santa Rosa Press Democrat: "Nature didn't intend 32 million people … to live in this arid land called California. But here we are, and as usual, we are fighting over water."
One of the most critical problems everyone is trying to address is reliability - to what extent water users can depend on an available water supply sufficient for their needs. Cities require reliable supplies of good-quality water to accommodate both residential and commercial and industrial demands. Farmers require reliable water supplies to support annual and permanent crops and investments in machinery, equipment, and water-saving technology. And government agencies and environmental organizations require reliable supplies to support a variety of ongoing environmental projects related to species preservation and habitat restoration.
In each case, water value and water price enter the equation. The price and value of California water are not equal, however. Most goods and services trade in competitive markets where supply and demand interact to reflect what consumers are willing to pay, hence the value of the goods and services to the consumer. However, water prices are administered and may not (and probably often do not) reflect the value of water in different uses. The value of residential water is typically much greater than the rates paid by municipal or industrial customers. The value of water used to irrigate crops typically exceeds the charges which farmers pay for that water. In these and other examples and more generally, the key resource valuation issue is one of establishing a price in the absence of markets which typically perform that function.
Reliability has a key role in water pricing. Most water users are willing to pay a premium for supplies available to them during dry years. For urban users, a reliable water supply is one for which there are no or minimal threats of periodic shortages and mandatory rationing. For farmers, it is the relative assurance of an adequate supply of surface or ground water to avoid crop losses, purchase capital assets, or plant grapevines or other permanent or annual crops. As actual or potential shortages worsens, users are willing to pay more for water. In California, willingness to pay for reliability is much higher today than it was 15 years ago because of the ongoing demand-supply squeeze. And water with a high reliability factor will be much more valuable in the future than in the past and will be priced accordingly.
The above discussion will not solve the water conflicts in California. However, it does underscore some of the key scarcity issues and the role of reliability in the future availability and valuation of water in the state. All users want the greatest possible reliability of the highest quality water at the lowest possible cost. This reflects a very large number of objectives and concerns, and recent developments suggest that there will be many more years of suspicion, finger pointing, and negotiations before all the key issues are resolved.
---
About the Author:
Duane Paul is a Charter Member of The Business Forum. He has 28 years of experience in financial analysis, agricultural economics, industry and resource analysis, benefit-cost analysis, land-use planning, and environmental analysis.
Duane joined NEA in 1991, and since that time he has directed or participated in more than 50 major studies for that organization. These varied projects have included critical issues of resource use and efficiency, environmental impacts, benefits and costs, economic and social impacts of resource shortages, and policy analysis. He also has directed studies to analyze the economic impacts of legislation at the federal and state levels.
Duane has directed or contributed to many benefit-cost studies in the Pacific States of America. He has, for example, helped to assess the regional economic impacts and benefits and costs of rules and regulations implementing legislation applying to federal water projects. He has also completed benefit-cost analyses of proposed flood control projects and of proposed irrigation systems on several Indian Reservations. His background in commercial banking complements his experience and education in economics. When Duane first became involved with The Business Forum in the mid-1980's he was employed as the Chief Economist, Southern California Region, with the Bank of America.
---
Previous articles from Duane Paul
California Water Transfers & Water Rights
Some Contributions of & Threats to California Agriculture
---
BACK TO Articles from The Business Forum Journal
---


Search Our Site
Search the ENTIRE Business Forum site. Search includes the Business
Forum Library, The Business Forum Journal and the Calendar Pages.
---
Disclaimer
The Business Forum, its Officers, partners, and all other
parties with which it deals, or is associated with, accept
absolutely no responsibility whatsoever, nor any liability,
for what is published on this web site. Please refer to:
---
Home Calendar The Business Forum Journal Features Concept History
Library Formats Guest Testimonials Client Testimonials Experts Search
News Wire Join Why Sponsor Tell-A-Friend Contact The Business Forum

---
The Business Forum
Beverly Hills, California U.S.A.
 Telephone: 310-550-1984

[email protected]
webmaster:
bruceclay.com