"It is impossible for ideas to compete in the marketplace if no forum for
their presentation is provided or available."    Thomas Mann, 1896
---
---
Articles from The Business Forum Journal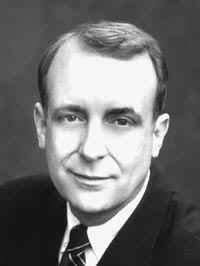 PENSIONS & RETIREMENT PLANS
By Guy Baker
DOL 401(k) AUDITS EXPENSES
A recent report told of the Kansas City DOL office conducting an examination of 401(k) plans. They are looking for plan sponsors who are using plan assets to pay the expenses of running the plan. Since paying plan expenses from the assets of the plan is a common practice among larger plans, this could sound a major alarm for many employers. Why is this an issue? There was a 1997 opinion letter written in response to an inquiry regarding the plan paying for a determination letter when the employer had elected to terminate the plan. The letter opined that the expenses could not be paid out of plan assets since the employer was receiving a benefit from the termination. (Evidently there was a reversion of assets to the employer from vesting). Is this a stretch for the DOL?
ERISA requires a plan's payment of permitted expenses must be limited to reasonable costs. What is reasonable? The report suggested failure to limit those expenses could lead to the payments being a prohibited transaction and possibly a breach of fiduciary duty. One would have to wonder if the fiduciary doesn't have a duty to make certain the plan stays in compliance? If this is true, then shouldn't the plan pay for that? Many ERISA professionals believe this is an appropriate line of reasoning.
Where does the employer benefit? According to the DOL, there is a benefit to the employer from sponsoring the plan and therefore, should it should bear some of the cost. From our experience, the employer usually spends considerable time making a 401(k) plan work for the employees - processing loans, providing counseling on various options, providing employee time to have education, time invested by staff to schedule meetings, employer time sponsoring plan committee meetings. All this, on top of the fiduciary issues for each member of the committee - who by the way operate without pay.
Obviously, this is a gray area. The jurisdiction of the of the DOL is limited to the Midwest - for now. But if it gets legs, then there may be more need to protect yourself from this reach by the DOL.
In any event, it shows that the DOL is serious about enforcing compliance, plan audits and fiduciary responsibility. We think it is mandatory that every plan committee has an Investment Policy Statement. This statement should spell out how the committee operates and makes decisions relative to fund selection, monitoring and education. In addition, it is important the committee have a criteria or selection process to decide when a fund needs to be replaced.
Future articles will deal with what we have learned in this area and the services we are instituting with our clients. If you have any questions, please email me at [email protected]
---
About the Author:
Guy is a Fellow of The Business Forum Association. He is Managing Director of BMI Consulting, a national consulting group with offices in 20 major cities. He recently founded the Business Success Institute formed to train agents to be fee consultants for business succession planning. He is also Managing Director of ALIMO a vertical and senior life settlement marketing company headquartered in San Antonio Texas.
Guy graduated from Claremont McKenna College (BS/Economics-1967) and the University of Southern California (MBA Finance-1968). Guy earned the Chartered Life Underwriter (CLU) in 1972 and Chartered Financial Consultant in 1981. He also holds a Master's degree in Financial Services (MSFS), a Masters in Management (MSM) and an RHU (Registered Health Underwriter). He is also a Certified Family Wealth Counselor (CRWC).
A frequent writer and speaker, Guy has spoken all over the world. He has written five books, including "Why People Buy," "Investment Alchemy" and "Baker's Dozen - 13 Principles for Financial Success." The BOX™, an easy to understand discussion about the fundamentals of life insurance, has sold over 50,000 copies. In addition, he has developed an 8 cassette business training album, called "Market Tune-up", to assist professional agents in their quest to increase sales productivity.
---
Previous articles by Guy Baker:
Are you at risk as a Fiduciary?
Should I have a Broker
Plan Investment Policy
---
Visit the Authors Web Site
Inquiry Only - No Cost Or Obligation
---
BACK TO Articles from The Business Forum Journal
---


Search Our Site
Search the ENTIRE Business Forum site. Search includes the Business
Forum Library, The Business Forum Journal and the Calendar Pages.
---
Disclaimer
The Business Forum, its Officers, partners, and all other
parties with which it deals, or is associated with, accept
absolutely no responsibility whatsoever, nor any liability,
for what is published on this web site. Please refer to:
---
Home Calendar The Business Forum Journal Features Concept History
Library Formats Guest Testimonials Client Testimonials Experts Search
News Wire Join Why Sponsor Tell-A-Friend Contact The Business Forum

---
The Business Forum
Beverly Hills, California U.S.A.
 Telephone: 310-550-1984

[email protected]
webmaster: bruceclay.com