"It is impossible for ideas to compete in the marketplace if no forum for
their presentation is provided or available" - Thomas Mann, 1896
---
CONFLICT RESOLUTION
DEALING WITH EMPLOYEE INTERACTION,
WORKPLACE & PEOPLE FACTORS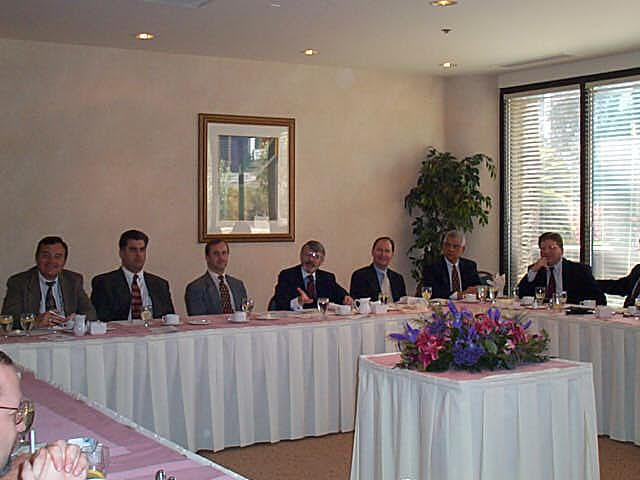 The Los Angeles Marriott Hotel
333 S Figueroa Street, Los Angeles

Sponsored by:
International Fieldworks Inc.

The Law says you shall provide a "safe work environment" for your employees, and we have yet to meet a President, Human Resources Director or Floor Supervisor who would disagree with that. However, people tend to think like people and react in the same way, which sometimes means they do not actually take the time to think things out before they react. Logically therefore the more one works on educating one's employees that anger, revenge and violence rarely produce a positive result, the better.

Then, no matter how much education and work at improving communication is employed, there are times when the conflict between workers and managers, between co-workers, or just between employees and what they perceive to management's opinion or treatment of them, can explode into sabotage or violence. When this happens the Human Resources Director needs to be able to employee a program immediately to contain the situation and bring back normalcy as quickly as possible - before the local SWAT team deploys around your premises and the local News Channel cameras arrive.

In other words, the more you know about Conflict Resolution the better. That is why we organized this Forum Discussion; to bring together experts in the field with Human Resources professionals to learn of the options available and to share experiences and know how.

Some of the comments we received from the guests after the meeting:

"Helpful, Informative"
Si Ehrlich, Sales/Marketing Consultant
Designer Fountain of Lightning Creations

"Very Informational"
Peter Allen, Assistant Director, Mechanical Department
Harbor - UCLA Medical Center

"Great meeting - met our expectation"
Chris Gehrke, Director HR & Benefits
Wherehouse Entertainment, Inc.

For a complete list of those in attendance or requesting information on this topic, click here.
---
White Paper
Audio Tapes
TBF Membership
---
For further information on the subject matter described above from the sponsor: Register below for inclusion in future updates and invitations:
---

Home Calendar The Business Forum Journal
Features Concept History Library Formats
Guest Testimonials Client Testimonials Experts Search
Why Join Why Sponsor News Wire Join
Tell-A-Friend Contact The Business Forum

---

The Business Forum
9297 Burton Way, Suite 100
Beverly Hills, CA 90212
Tel: 310-550-1984 Fax: 310-550-6121
[email protected]

Webmaster: bruceclay.com