"It is impossible for ideas to compete in the marketplace if no forum for
their presentation is provided or available."    Thomas Mann, 1896
Stock Exchanges of the World

Albania
Tirana Stock Exchange

Algeria
Algiers Stock Exchange

Argentina
Bolsa de Comercio
Armenia
Armenian Stock Exchange
Australia
Australian Stock Exchange

Austria
Vienna Stock Exchange
Azerbaijan
Baku Stock Exchange

Bahamas
Bahamas International Securities Exchange

Bahrain
Bahrain Stock Exchange

Bangladesh
Dhaka Stock Exchange

Belarus
Belarusian Currency & Stock Exchange
Belgium
Bourse de Bruxelles

Bermuda
Bermuda Stock Exchange

Bhutan
The Royal Securities Exchange of Bhutan

Bolivia
Bolsa Boliviana de Valores
Bosnia Herzegovina
Sarajevo Stock Exchange
Botswana
Botswana Stock Exchange

Brazil
São Paulo Stock Exchange
Brunei Darussalam
IMEX Exchange
Bulgaria
Bulgarian Stock Exchange

Canada
Montreal Stock Exchange
Toronto Stock Exchange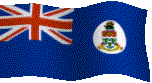 Cayman Islands
Cayman Islands Stock Exchange
Chile
Bolsa de Comercio Santiago

China
China Stock Markets
Hong Kong Stock Exchange

Columbia
Bolsa de Valores de Colombia

Costa Rica
Bolsa Nacional de Valores

Croatia
The Zagreb Stock Exchange

Czech Republic
Prague Stock Exchange

Denmark
Copenhagen Stock Exchange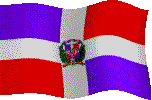 Dominican Republic
Bolsa de Valores de la República Dominicana

Ecuador
Quito Stock Exchange



Egypt
The Egyptian Exchange

El Salvador
La Bolsa de Valores de El Salvador

Estonia
HEX Taallin

Fiji
South Pacific Stock Exchange

Finland
Helsinki Stock Exchange

France
Paris Bourse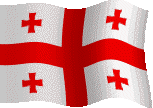 Georgia
Georgian Stock Exchange

Germany
Deutsche Borse

Ghana
Ghana Stock Exchange



Great Britain
London Stock Exchange
The Baltic Exchange

Greece
Athens Stock Exchange

Grenada
Eastern Caribbean Stock Exchange

Guatemala
Bolsa Nacional de Valores

Hungary
Budapest Stock Exchange

Iceland
Iceland Stock Exchange

India
Bombay Stock Exchange
National Stock Exchange

Indonesia
Indonesia Stock Exchange

Iraq
Iraq Stock Exchange

Ireland
The Irish Stock Exchange
Israel
Tel-Aviv Stock Exchange

Italy
Borsa Italiana

Jamaica
Jamaica Stock Exchange

Japan
Nagoya Stock Exchange
Tokyo Stock Exchange

Jordan
Amman Stock Exchange

Kazakhstan
Kazakhstan Stock Exchange
Kenya
Nairobi Stock Exchange

Korea
Korea Stock Exchange
Kuwait
Kuwait Stock Exchange


Latvia
The Riga Stock Exchange
Lebanon
Beirut Stock Exchange

Lithuania
Lithuania Stock Exchange

Luxembourg
Luxembourg Stock Exchange

Macedonia
Macedonian Stock Exchange
Malawi
Malawi Stock Exchange

Malaysia
Kuala Lumpur Stock Exchange
Malta
Malta Stock Exchange

Mauritius
The Stock Exchange of Mauritius

Mexico
Mexican Stock Exchange
Moldova
Moldova Stock Exchange
Mongolia
Mongolian Stock Exchange
Montenegro
Montenegro Stock Exchange
Morocco
Casablanca Stock Exchange

Namibia
Namibian Stock Exchange

Nepal
Nepal Stock Exchange

Netherlands
Amsterdam Stock Exchange

New Zealand
New Zealand Stock Exchange
Nicaragua
Bolsa de Valores de Nicaragua

Nigeria
Nigerian Stock Exchange

Norway
Oslo Stock Exchange


Pakistan
Karachi Stock Exchange
Lahore Stock Exchange

Panama
Bolsa de Valores de Panamá

Paraguay
Bolsa de Valores de Asunción

Philippines
Philippines Stock Exchange
Poland
Warsaw Stock Exchange

Portugal
Lisbon & Oporto Stock Exchanges

Qatar
Qatar Stock Exchange

Romania
Bucharest Stock Exchange
Russia
Russian Trading System Stock Exchange
Saudi Arabia
Saudi Stock Exchange
Serbia
Belgrade Stock Exchange
Seychelles
Seychelles Securities Exchange

Singapore
Singapore Stock Exchange
Slovakia
Bratislava Stock Exchange
Slovenia
Ljubljanska Stock Exchange
South Africa
Johannesburg Stock Exchange
South Korea
Korea Stock Exchange

Spain
Madrid Stock Exchange
Sri Lanka
Colombo Stock Exchange

Sweden
Stockholm Stock Exchange
Switzerland
Geneva Stock Exchange

Taiwan
Taiwan Stock Exchange
Tanzania
Dar es Salam Stock Exchange

Thailand
Thailand Stock Exchange
Tunisia
Tunis Stock Exchange

Turkey
Istanbul Stock Exchange

Uganda
Uganda Securities Exchange

Ukraine
Ukrainian Stock Exchange

United Arab Emirates
Dubai Stock Exchange
Abu Dhabi Securities Exchange
NASDAQ Dubai

United Kingdom
London Stock Exchange
The Baltic Exchange

United States of America
American Exchange
Chicago Board of Trade
Chicago Board Options Exchange
Chicago Mercantile Exchange
Coffee, Sugar & Cocoa Exchange (New York Board of Trade)
Kansas City Board of Trade
Minneapolis Grain Exchange
NASDAQ
New York Board of Trade
New York Cotton Exchange
New York Mercantile Exchange
New York Stock Exchange
Philadelphia Stock Exchange
U.S. Securities and Exchange Commission
Uruguay
Bolsa Electrónica de Valores del Uruguay
Uzbekistan
Uzbekistan Stock Exchange

Venezuela
Bolsa de Valores de Caracas

Vietnam
Hochiminh Stock Exchange

Zambia
Lusaka Stock Exchange

Zimbabwe
Zimbabwe Stock Exchange
---
Tell-A-Friend - Recommend This Site!
---

Search Our Site

Search the ENTIRE Business Forum site. Search includes the Business
Forum Library, The Business Forum Journal and the Calendar Pages.

---

Disclaimer

The Business Forum, its Officers, partners, and all other
parties with which it deals, or is associated with, accept
absolutely no responsibility whatsoever, nor any liability,
for what is published on this web site. Please refer to:

---

---

The Business Forum
Beverly Hills, California United States of America

---

© Copyright The Business Forum Institute 1982 - 2012 All rights reserved.